Self build special: Dublin, 2018
Self build special: Dublin, 2018
Posted on

Announcing... our specialised range of home build products.
In this 'self build special edition', find out why Seamlock® Systems, Seamlap®, Nordman and Scandic offer the ideal solution for cladding, roofing & guttering on residential projects.
And if you're attending Selfbuild Live this month in Dublin, see below for our stand number & the chance to get your FREE ticket- we look forward to seeing you there.
Seamlock® Systems
cost effective alternatives to traditional standing seam

For lightweight, original and modern rooflines for any property, try Seamlock® - or SeamlockZinc®,  with zinc particles incorporated into its durable coating.
Both products are the ideal cladding solution for home builders & residential projects.
Find out more about Seamlock® Systems
Seamlap®:
a simpler arrangement with hidden fixings

Seamlap® offers a comparable finish to the Seamlock® product for cold roofs.
The sheets click together for an attractive visual finish, and is designed for easy self-install.
Find out more about Seamlap®



A gutter and downpipes system that's more than just functional; Scandic is a design element too.
This easy-to-install product comes with a 30 year guarantee, in a choice of colours.
Find out more about Scandic Rainwater System


Nordman Tilesheet:
the best alternative to traditional tile roofing

The high quality, economical roof tile product is back!
Nordman Tilesheet offers unrivalled quality in construction, ease of installation and longevity.
Find out more about Nordman Tilesheet
---
Get your free tickets to Selfbuild Live
14-16th September, Citywest Hotel, Dublin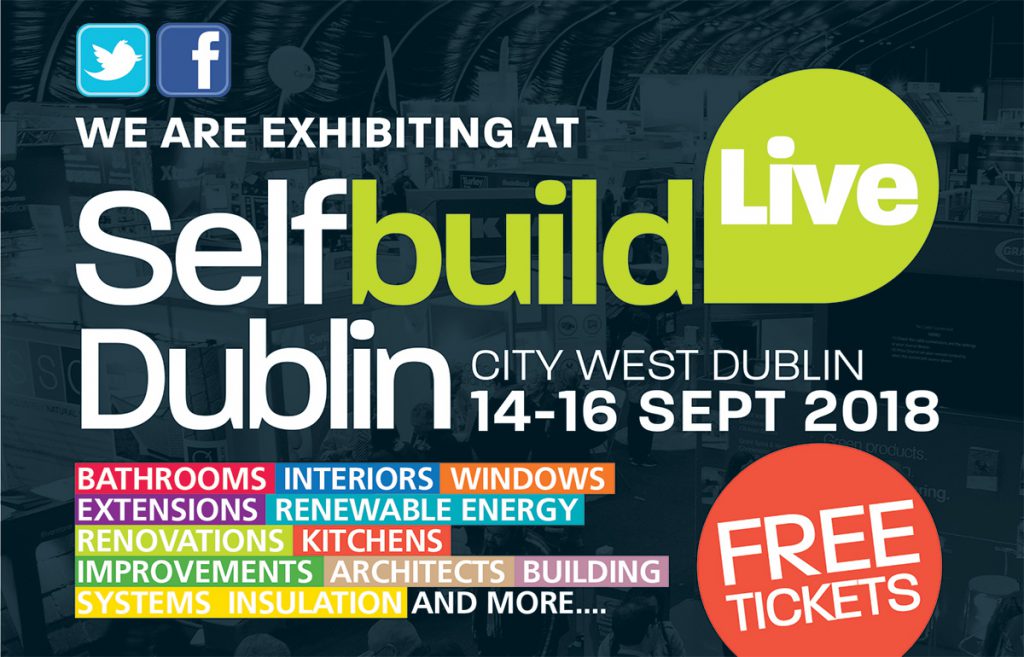 Register for your free ticket to Ireland's biggest homebuilding & DIY showcase
On 14-16th September, we'll be at Ireland's ultimate home building & DIY showcase in the Citywest Hotel in Dublin, exhibiting our residential roofing & cladding solutions.
Come find us at Stand E27 to talk through our product solutions for your next self build project - covering everything from guttering and roof tiles to cladding.
---
Upcoming for October 2018


The next 'self build' show for your calendar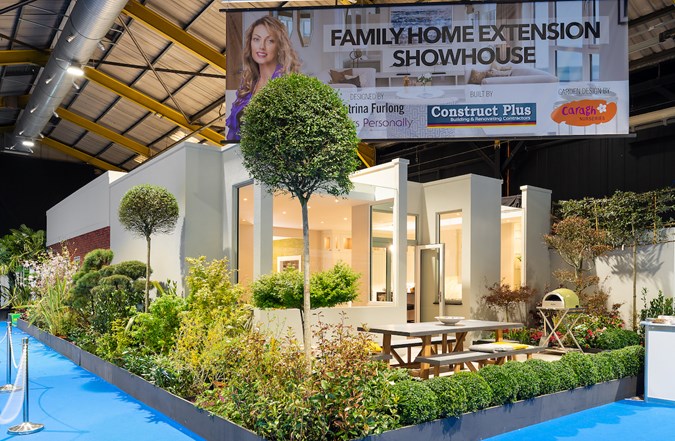 See our product in action at the Ideal Home Show 2018
If you're visiting the Ideal Home Show 2018, look out for TV's Roisin Murphy and her 'Cul House' Shophouse - using our Corrugated Steel Cladding for the house's exterior.
The event runs from 26-29th October at the RDS Simmonscourt, Dublin - get tickets.
---
Get inspired for your next self build project - view our full range of residential products. 
For further advice, get in touch with our team.