Benefits of EQC Seam
Strong, durable, weather-tight, impact resistant
Maintenance-free throughout a long life
Fully recyclable and can be reused
Complex roof shapes are possible
Excellent thermal and acoustic performance
Low whole life cost
Suited to new build and refurbishment work, public sector, private, educational, healthcare, leisure and commercial buildings
EQC Seam is a lightweight standing-seam roof system which may be laid to a low pitch and is ideal for long length roof slopes.
EQC Seam offers the flexibility for on-site rolling which ensures maximum weather tightness and reduced transport costs. Standing seam roof systems are specified to meet aesthetic and performance requirements and have been installed extensively in Ireland & the UK over the last 30 years.
---

See EQC Standing Seam used in recent projects:
---

More product information 

Complex roof shapes both concave and convex in section, may be accommodated and a radial roof on plan is possible with specially manufactured tapered roof sheets.
EQC Standing Seam roofing is supplied in 0.9mm gauge stucco-embossed mill finish aluminium in a choice of material finishes including organic patina coating. Long-term durability and minimal maintenance are characteristic of the system.
The system assembly provides high levels of inherent sound reduction acoustic insulation and is particularly well-suited for educational, sports, health and public buildings. Where internal acoustic control is required, the system may be supplied with a perforated liner.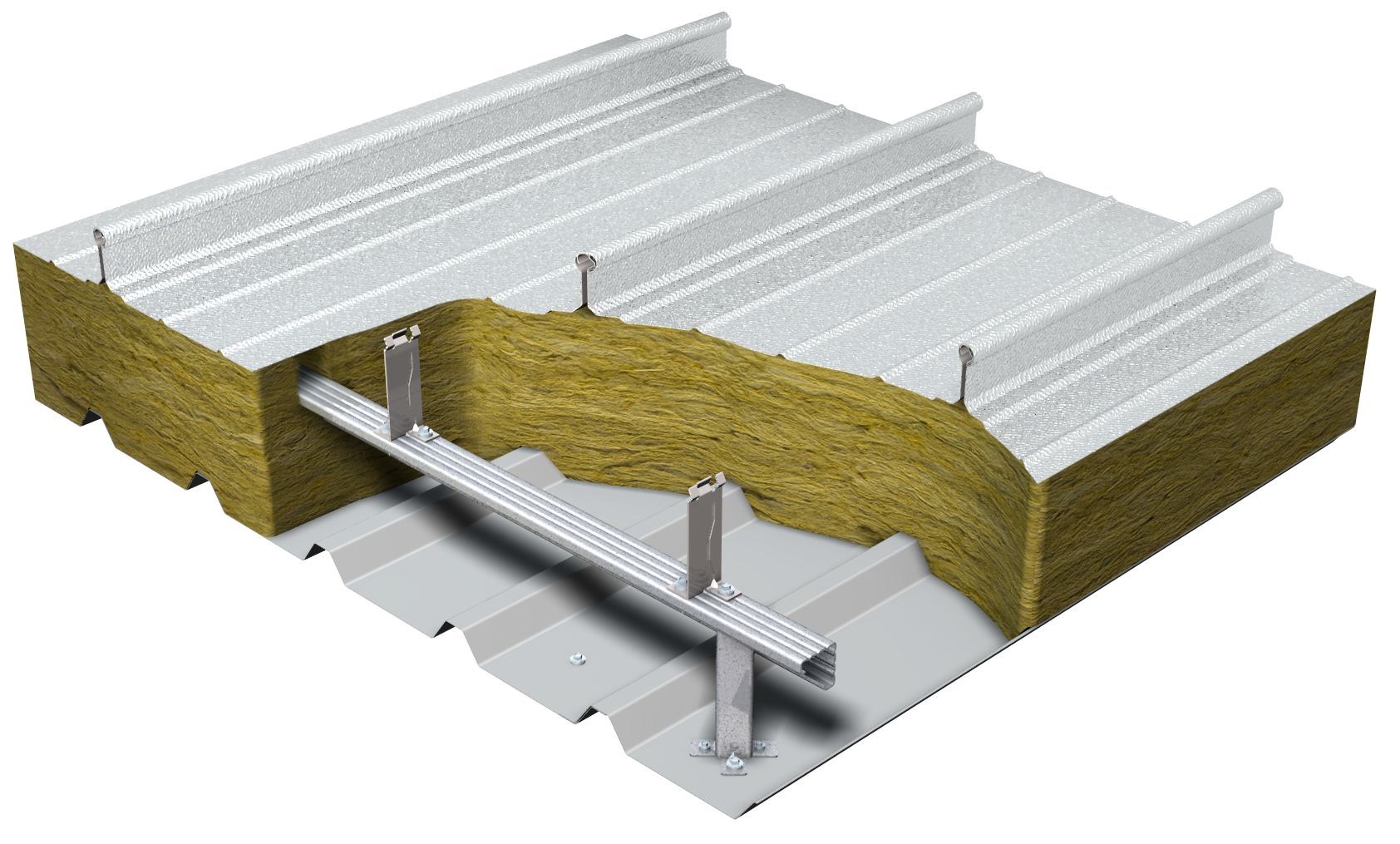 EQC can advise on suitable application and provide acoustic calculations for designers.
In addition, the system incorporates non-combustible elements and provided excellent fire performance and the benefit of reduced insurance costs.
The typical EQC Seam roof system comprises EQC MW5 profiled steel inner sheet laid onto steel or timber purlins with mineral wool quilt insulation and EQC Quattro support rail and brackets. The EQC structural standing-seam roof sheet is fixed to the Quattro rail using stainless steel halters. A comprehensive range of accessories for detailing at ridge, eaves and verge is available. The system provides for airtightness performance to comply with Construction Regulations.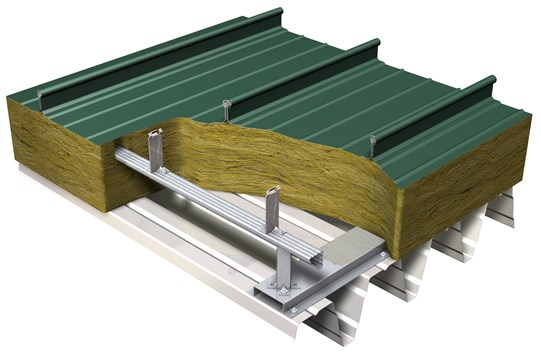 Brochures & useful links
Please note, EQC cannot be held responsible for content on external websites. 
EQC Standing Seam: in action
EQC Standing Seam gallery
Examples of our lightweight Standing Seam roof system in recent projects