Nordman Tilesheet
An economical and easy-to-install alternative to traditional roofing materials
Benefits of Nordman Tilesheet
It's ideal for new and re-roofing projects
Available in a range of standard roof tile colours
Great look, competitively priced
As low as 8° roof pitch
High quality, long life
Lightweight construction
The Nordman Tilesheet is back - the best alternative to traditional tile roofing.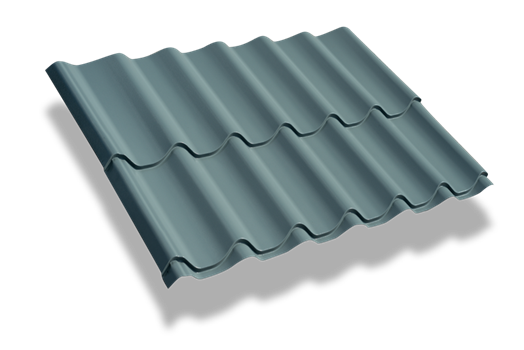 The Nordman Tilesheet is the perfect, cost-effective tile roofing choice for renovation projects, home builders and the self build market.
Nordman Tilesheet is manufactured from Colorcoat® LG by Tata Steel, formed and textured to give the appearance of traditional roofing material - offering unrivalled quality in construction, ease of installation and longevity.
Nordman Tilesheet is suitable for a range of roofing applications including:
Domestic / residential properties

Commercial buildings

Agricultural 
Suitable for any pitch from 8 degrees
Range of colours available
Black

Grey

Terracotta

Brown

Olive green
Lightweight construction and ease of installation
Maximum length of 8 metres

Covers 1050mm

Fits straight onto existing slating laths
Cost effective, sustainable and looks like traditional roofing material - Nordman Tilesheet is the ideal roof tile for your next roofing renovation or residential project.
Interested in Nordman Tilesheet for your next project? Find out more about the

 

benefits

 

or

 

get in touch

 

to discuss your requirements.
EQC Nordman Tilesheet: in action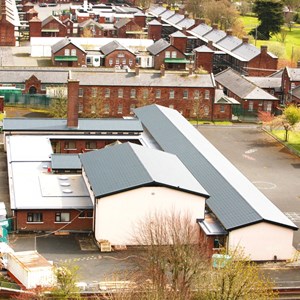 Curragh Girls National School, Co. Kildare
EQC Nordman Tilesheet was the lightweight and durable roofing solution as Curragh Girls National School in Curragh Camp, County Kildare replaced its roof.
read more