Craigavon Hospital - New Paediatric Unit
Craigavon Hospital - New Paediatric Unit
Posted on
The task
Craigavon Hospital planned the building of a new £7.2m Paediatric Unit as part of an overall investment plan for children and young people across the Southern Trust area.
The facility comprises four key elements including a 19-bed inpatient ward and ancillary accommodation, a six-bed ambulatory care ward and ancillary accommodation, an outpatient department, consisting of five consultation exam rooms, treatment rooms, interview room and ancillary accommodation, as well as a staff support area made up of three consultant offices, two single offices and ancillary accommodation.
The new building design brief required a strong visual statement that combined performance, functionality and design.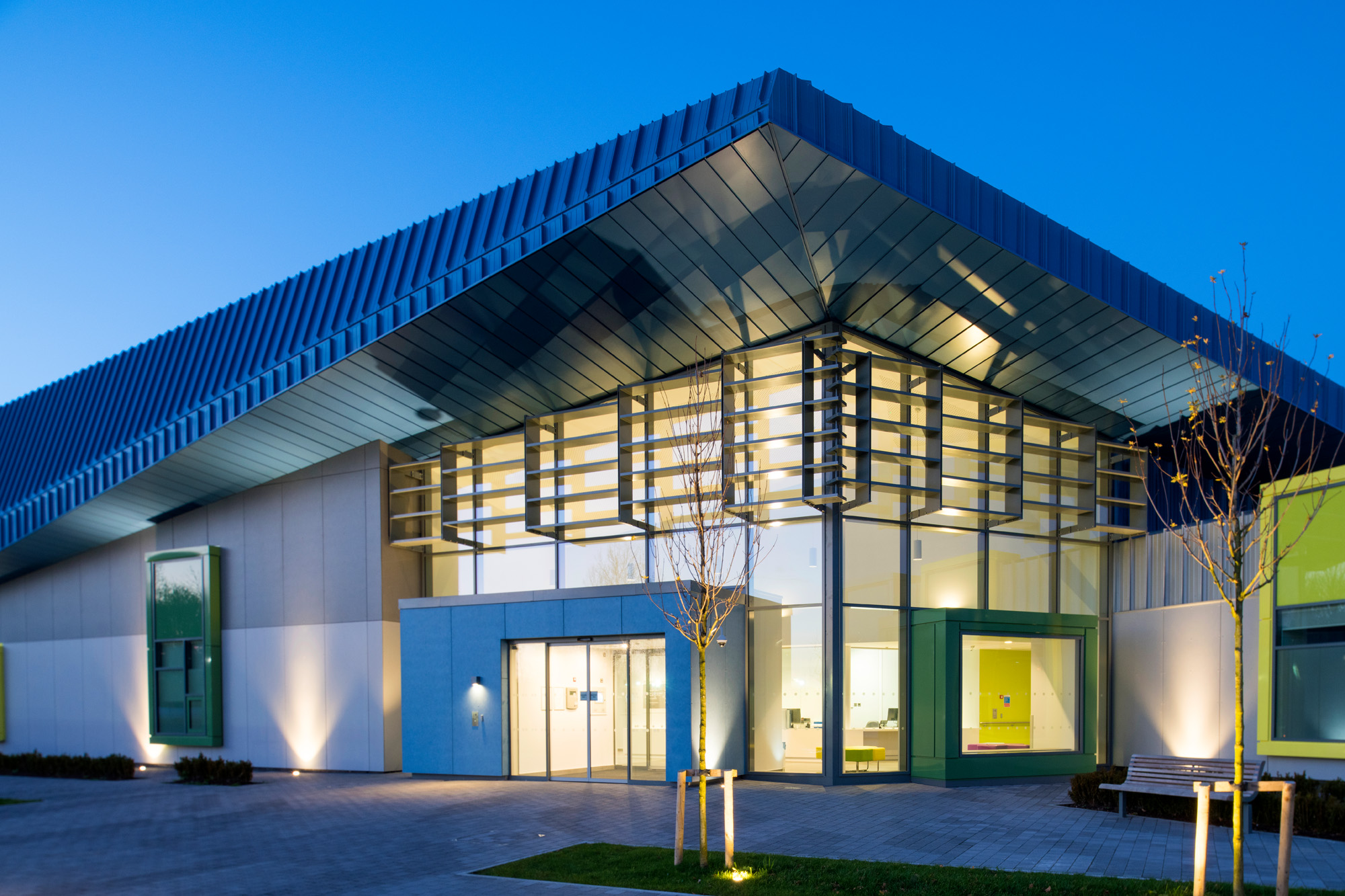 Images: Chris Hill Photography
EQC's solution
The flexibility of the EQC Seam roofing and cladding system met the demands of the complex roof design. The site-assembled system comprises a liner sheet (or structural deck) separated by a spacer system with an external standing seam outer sheet.
Incorporation of non-combustible mineral wool quilt provided excellent fire performance - a critical requirement for hospital locations. The EQC Seam system also provides air tightness, sound reduction and thermal performance.
For the new Paediatric Unit, EQC Seam supplied the standing seam aluminium profiles in pre-painted PVDF and Organic Patina coated finish to meet the architect's design criteria. The design details included cranked eaves and verges which required specialist aluminium site welding.
Our process
From the outset of this project, we researched the elemental U-values that were required, and provided data to meet the exact specification that was originally specified for the job.
We liaised closely with the roof contractor, Roofscape Ltd, in their detailed design of this striking new roof finish and cladding.
Their expertise ensured that the project was completed to specification.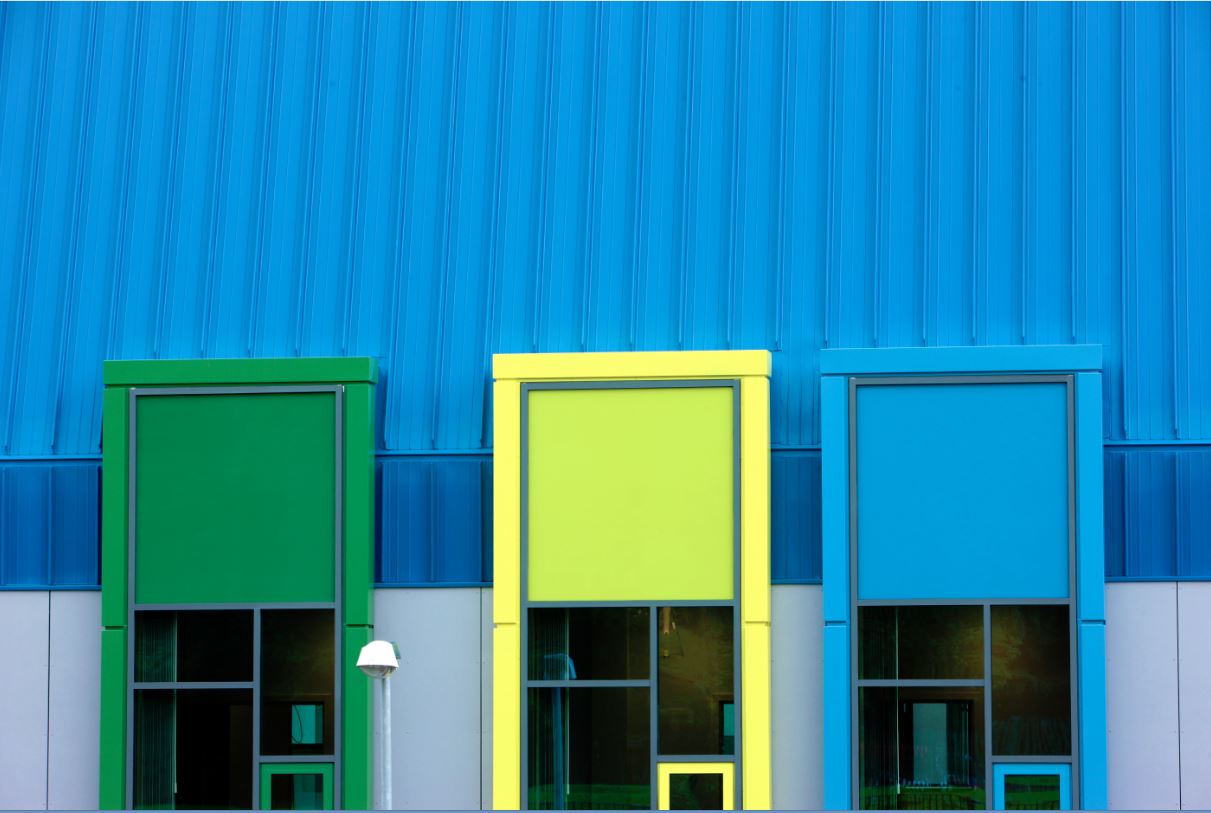 The results
With a striking look and combination of different materials, the new development (designed by Todd Architects, Belfast) is an aesthetically-pleasing and durable addition to Craigavon Hospital campus.
---

Want to see more of our projects? 
Get more EQC news
Get our projects and case studies delivered directly to your inbox - sign up to our regular newsletter.