St Patrick's Cathedral Grammar School Dublin
St Patrick's Cathedral Grammar School Dublin
Posted on
The task
St Patrick's Cathedral Grammar School in Dublin planned a three storey school building and upgrade works.
This co-educational, voluntary secondary school is situated beside St Patrick's Cathedral, which provides an ancient setting for major services and special occasions.
With its origins dating from 1431, it was imperative that any cladding solutions did not diminish its timeless look but would only serve to enhance it.
Our task was to provide a roofing and cladding system that blended with the red brick and existing architecture to complement the building's beauty, whilst providing an effective, durable roofing and cladding solution.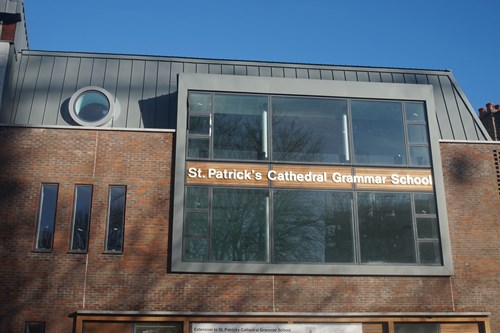 EQC's solution
On this project, we supplied SeamlockZinc®, for its versatility, flexibility, and suitability for both roof and wall cladding.
EQC SeamlockZinc® is the perfect roof and wall solution whether you are renovating an existing building, building a new home or large phased development. EQC Seamlock® has a unique profile that resembles traditional seam and is a cost-effective alternative to natural zinc.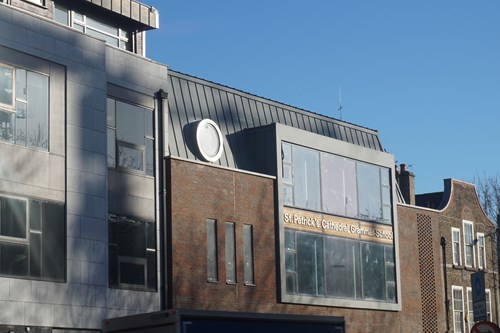 The results
The EQC SeamlockZinc® standing seam cladding blends into the surrounding brick, stone and concrete buildings.
Due to its straight forward and timeless design, it suits a variety of architectural styles and is an excellent choice for all roof and wall cladding needs.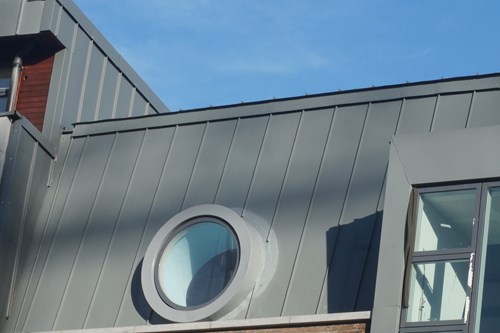 ---

Want to see more of our projects? 
Get more EQC news
Get our projects and case studies delivered directly to your inbox - sign up to our regular newsletter.