Midlands Regional Hospital, Portlaoise
Curved roofing solution
Midlands Regional Hospital, Portlaoise
Curved roofing solution
The Task
The Midlands Regional Hospital, Portlaoise, has expanded with the addition of a new Medical Assessment Unit & Day Services Building, designed by Wejchert Architects.
The new building was designed to connect to the main hospital - whilst allowing for future expansion - and therefore the modern addition needed to blend well with the current architecture.
We were tasked with providing a roofing solution for the hospital expansion that would bring a contemporary feel to the building. As a curved roof, it would require onsite curving.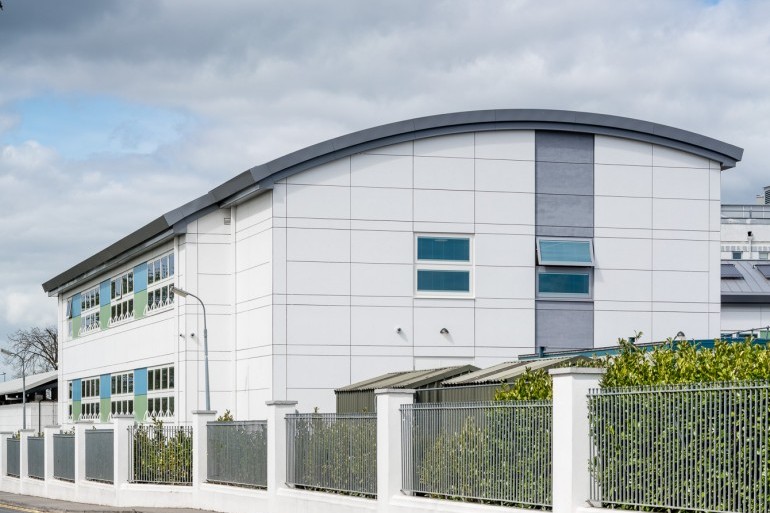 EQC's Solution
Our EQC Seamlock® warm roof system was specified for this project.
It incorporates EQC'S unique RocBar fixing system and embraces the fundamentals of modern metal roofing.
With inherent thermal performance provided by RocSlab mineral wool insulation, the roof achieves an excellent thermal efficient u-value of 0.13w/m²k.
EQC Seamlock® in Colorcoat HPS200 Ultra® pre finished steel by Tata Steel was specified as it provides exceptional performance, colour stability, corrosion resistance and outstanding durability guaranteed.
Alongside this, the Confidex® guarantee provided by Tata Steel is up to 40 years for the weatherside of industrial and commercial buildings, with no inspection or maintenance required.
Products used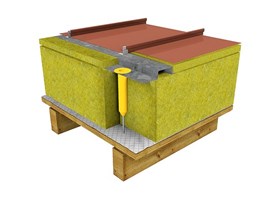 EQC Seamlock® for warm roof application incorporates thermal performance with the look of a traditional pitched roof.
It's ideal for houses & apartments, public & commercial buildings, schools, and sports facilities. Its light weight and strength make it ideal for new build, refurbishment, and over roofing applications.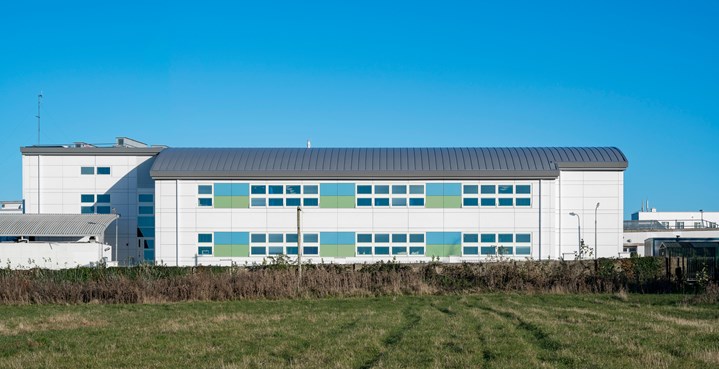 The Results
EQC Seamlock® curved roof is a perfect complement of form for the new building and provides a contrasting colour palette to the rainscreen cladding.
Whether it is a traditional look or a more contemporary or modern finish, EQC Seamlock® system delivers durability, performance and design solutions for use on a wide range of construction projects and buildings.  
Related products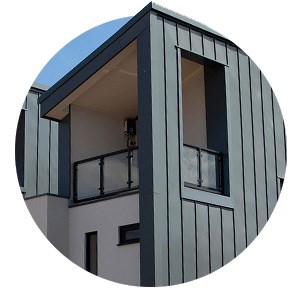 Seamlock®
A cost-effective alternative to traditional metal standing seam systems, EQC Seamlock® is easier to install while still offering the aesthetic and charm of more time honoured materials.
read more