Selecting the correct materials for profile sheeting
Here at EQC, we take pride in the wide selection of material for profile sheeting we have on offer.
However, with such a selection, it may be confusing which material is best for your particular project.
So, we've put together this quick guide to help you pick the right material for your needs.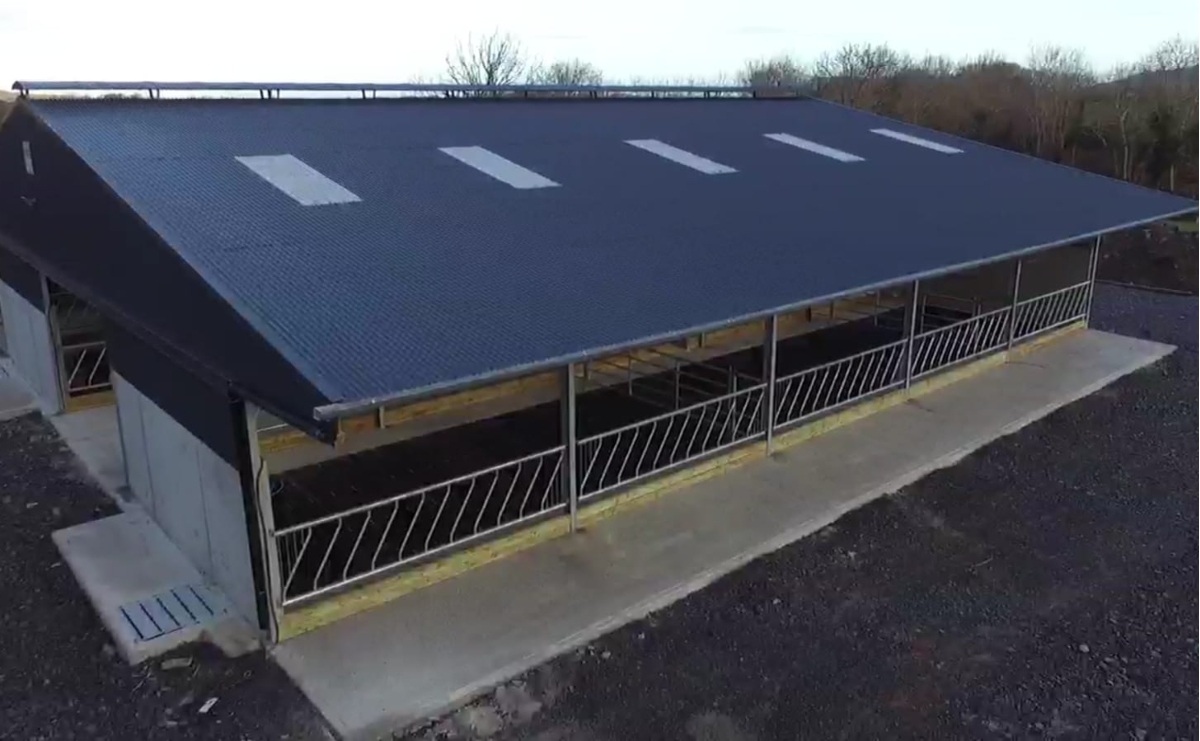 Profile sheeting for animal housing
At EQC we always recommend double-sided Colourfarm® 20 by Tata for animal housing. Our Colorfarm® 20 is supplied with Galvalloy® metallic coating to EN 10346:2015 for excellent corrosion resistance. It has been designed specifically to meet the high demands of agricultural buildings including high resistance to ammonia and fertilisers, as well as being guaranteed to give 20 years functional performance.
We also strongly recommend that the guidelines put forward in The Department of Agriculture S101 paper (Minimum specifications for the structure of agricultural buildings) are carefully followed.
Colorfarm®20 is available In 0.6mm gauge in the full range of MW5, Corrugated and MM10 profiles in Juniper Green & Slate Grey. We also keep both colours in 1mm for gutters, door hoods etc.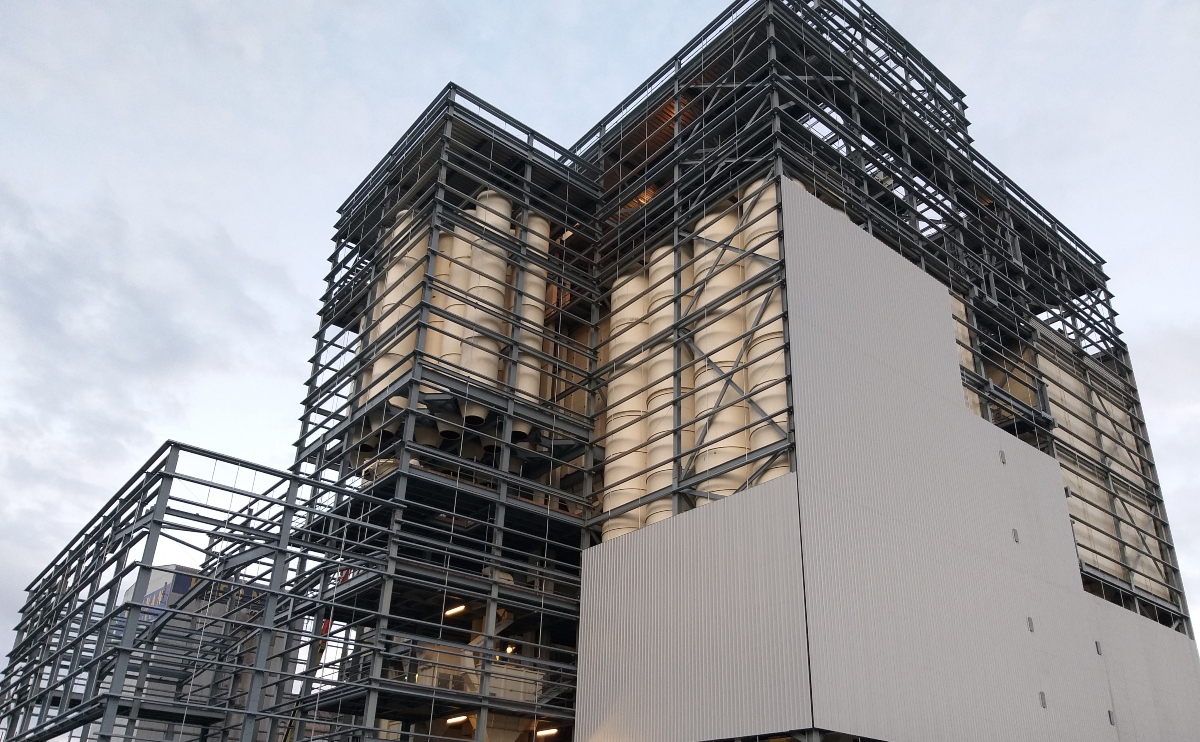 Profile sheeting for industrial warehouses and agricultural dry storage
For buildings with internally dry, non-aggressive conditions we have a range of products to offer including:
Colorcoat®LG
Ruralclad®
Colorcoat HPS200 Ultra®
Colorcoat Prisma®
Colorcoat®LG is a leathergrain embossed plastisol product suitable for general storage, industrial and agricultural buildings. It excels where good external corrosion resistance and a guaranteed life for up to 25 years is required. Available in 0.5mm & 0.7mm, we carry a wide variety of colours including Goosewing Grey, Merlin Grey, Mushroom, Anthracite, Olive Green, Vandyke Brown and Black.
Ruralclad® is a value-driven pre-finished product designed for agricultural dry storage buildings. We offer the Z225 galvanized substrate specification with a nominal 25μm paint system on the exterior side.
Colorcoat HPS200 Ultra® is designed to withstand even the most demanding and aggressive environments. Colorcoat HPS200 Ultra® pre-finished steel provides super durability and corrosion resistance.
Whatever your type of building, from warehouses to houses, retail outlets to processing plants, Colorcoat HPS200 Ultra® demonstrates proven performance and reliability. There's extended guarantee cover for up to 40 years on Colorcoat HPS200 Ultra®.
Colorcoat Prisma® offers the ultimate combination of durability and aesthetic appeal. Super durable, guaranteed performance, extended guarantee cover for up to 40 years is also available with Colorcoat Prisma®.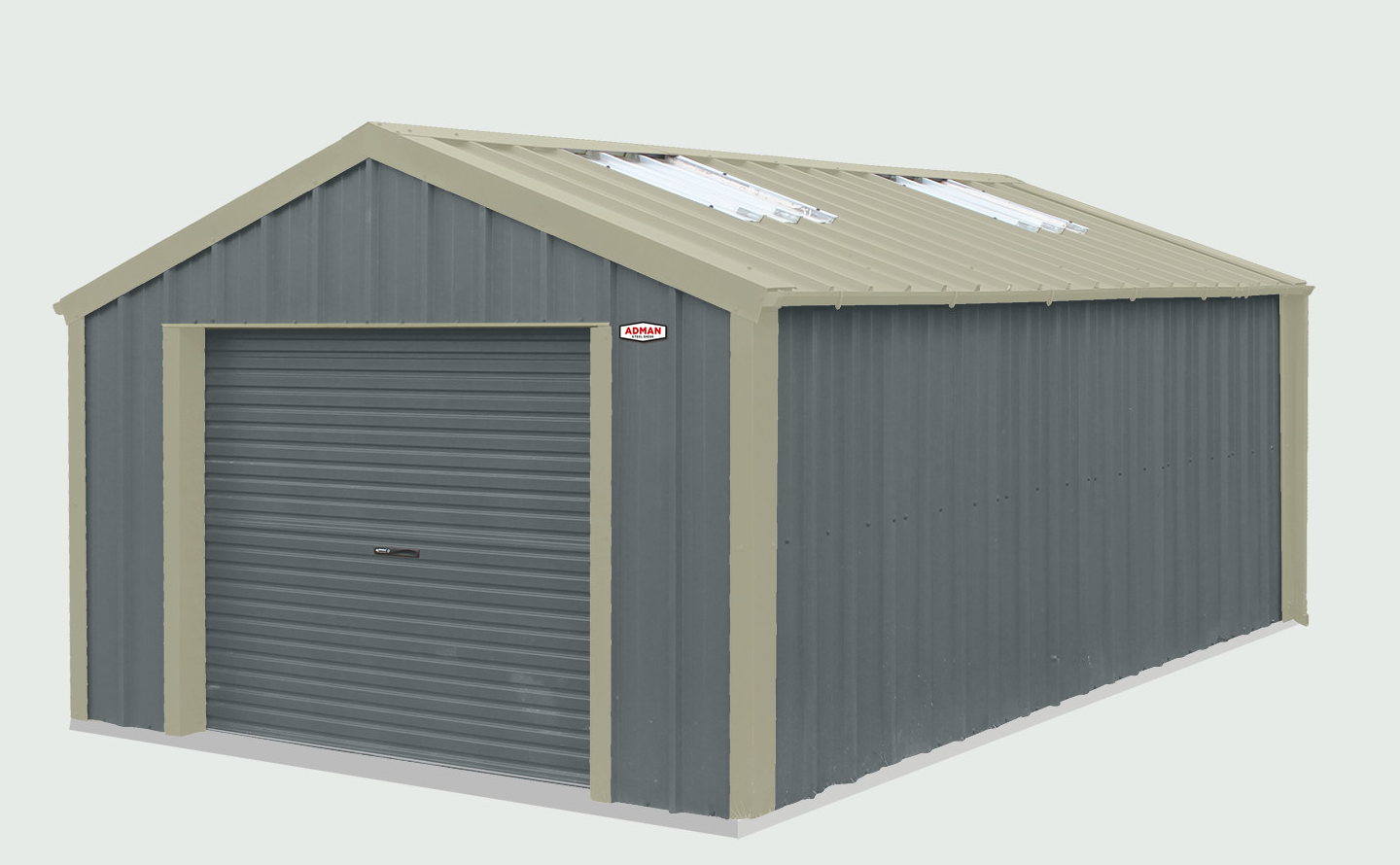 Profile sheeting for garden sheds
The most commonly used product in garden sheds is Colorcoat® LG due to the extensive colour range and durability. In recent years we have seen increasing popularity with woodgrain laminate in Golden Oak used for sides and gables.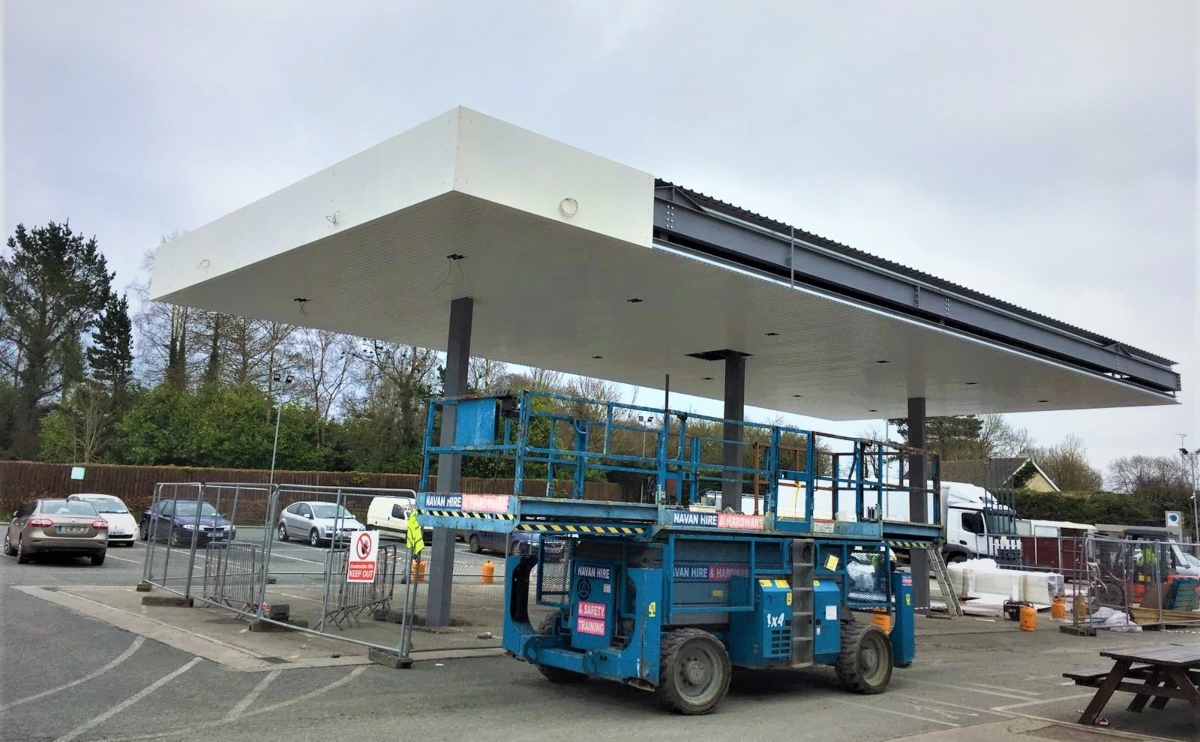 Profile sheeting for forecourt canopies
White A.R.S. (Abrasion Resistant System) is predominantly used on the under-side of petrol station canopies. This light-weight painted aluminium offers good resistance to the aggressive fumes present in such locations. Looks great in our MM10 profile!
Colorcoat LG or Ruralclad in our MW5RS or 13.5/3 profiles are also good options for the roof sheet.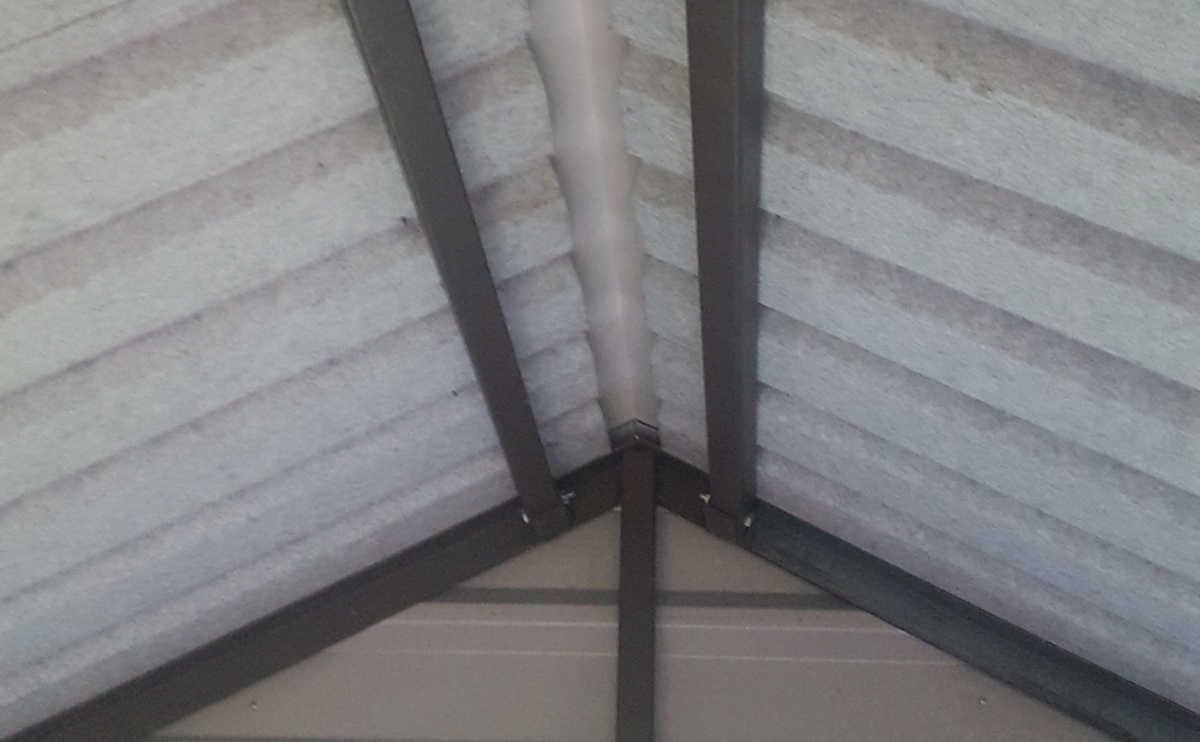 Dripstop
Dripstop anti-condensation membrane is an extremely effective way of dealing with condensation when the conditions are met. Dripstop is applied to the sheet during the roll-forming process of our MW5RS and 13.5/3 Corrugated profiles.
There must be adequate ventilation to allow the Dripstop to dry out - in order to achieve this, there must be an allowance for air to enter the building at wall and eaves level and the ridge must remain unobstructed to allow humid air exit at the highest point
The minimum roof pitch recommended for Dripstop is 10°, the optimum roof pitch is 15 - 20°
Rooflights are not recommended - if natural light is required we recommend fitting GRP or Polycarbonate sheets in the walls or gables
When using timber purlins it is essential that a strip of DPC is fitted to the top of the timber to create a barrier between the timber and the Dripstop

Rooflights
We always like to give our customers a choice and when it comes to rooflights there is no exception! We offer two profiles, MW5RS & 14/3 Corrugated, in two distinct translucent materials, Polycarbonate & GRP.
Polycarbonate is an extremely robust yet flexible material which offers great resistance to impact (up to 200 times that of glass). It gives up to 90% transparency and appears as clear as glass. UV protection is provided on the weather side.
GRP (Glass Reinforced Polyester), or fibreglass as it is often referred to, is also robust yet it is more rigid than polycarbonate. It offers around 80% transparency. The light that comes through is diffused so there is no shadowing under the light. UV protection is also provided to the weather side of the sheet.
So there you have it, our quick guide to specifying the correct material for profile sheeting whatever your project.
Discover all our profile metal sheeting here and if you have any questions, please don't hesitate to get in touch.
---
EQC Roofing and Cladding solutions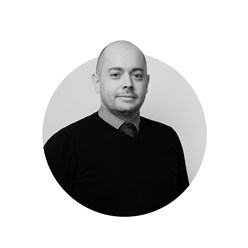 Our profile sheeting is just one solution in our range of roofing and cladding solutions.
Discover more of what we offer or speak with one of our expert technical team.
More news from EQC: