Lusk National School & GP Hall
Lusk National School & GP Hall
Lusk National School & GP Hall
The task
The construction of a new 16 classroom school and a community GP Hall at Lusk National School.
The building design brief required a curved roof to the GP Hall that met with the required thermal and acoustic performance, functionality & design.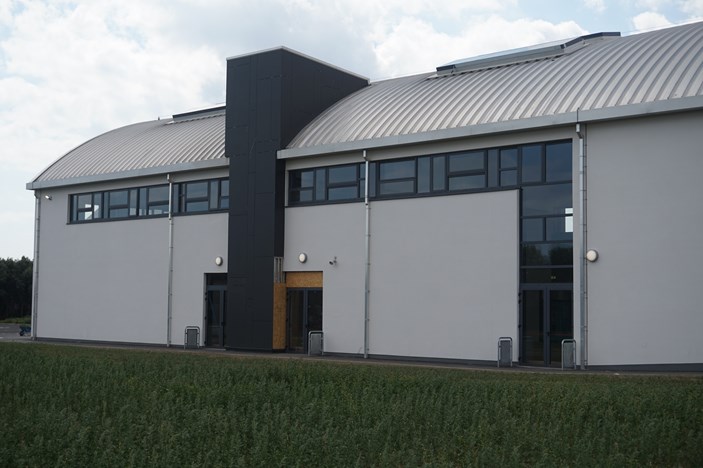 EQC's solution
The flexibility of the EQC Seam Standing Seam system was able to meet the required radii of the two separate curved roofs.
EQC Seam - incorporating non-combustible mineral wool quilt - provided the fire performance, sound reduction and thermal performance required to meet the technical performance standards for schools, of the Department Of Education and Skills.
In the case of the GP Hall, the EQC Seam system was supplied in 0.9mm stucco-embossed mill aluminium to meet the architect's design criteria.
EQC's solution - continued
In order to achieve the required radius EQC liaised closely with the roofing contractor, BRFS, providing an onsite curving facility for the standing-seam roof sheeting.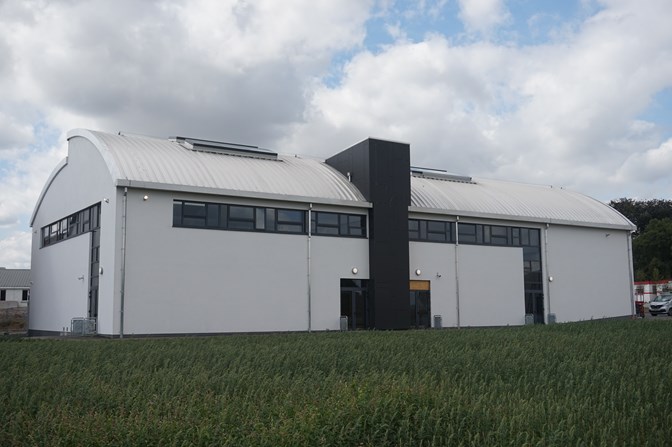 This ensured that the project was completed to specification and to schedule.
The results
The prominent curved design of the two separate roofs within the complex (designed by MCOH architects) results in a distinctive addition to the main school development.
Project Credits
Main Contractor - Ganson Building & Civil Engineering
Roofing Contractor - BRFS Roofing & Cladding
Architect - MCOH Architects
Related products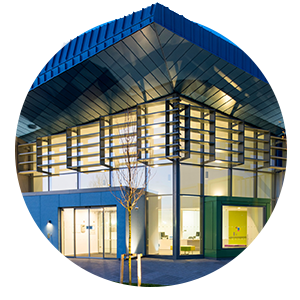 Standing Seam Roofing
EQC Seam (Standing Seam Roofing) is a lightweight, non-combustible, BBA certified standing-seam roof system which may be laid to a low pitch and is ideal for long length roof slopes.
read more