EQC's top 5 solutions for agricultural sheeting
With many years working with agricultural sheeting and the farm building sector, we have the ideal cladding & roofing solutions for any agricultural project.
From ventilation issues to condensation control and bringing more light into a building, our agricultural sheeting products offer a solution to all.
If you're building a new construction or improving an existing farm building, and you're considering critical factors like durability, aesthetics, and practicality, here are our top 5 solutions for agricultural sheeting.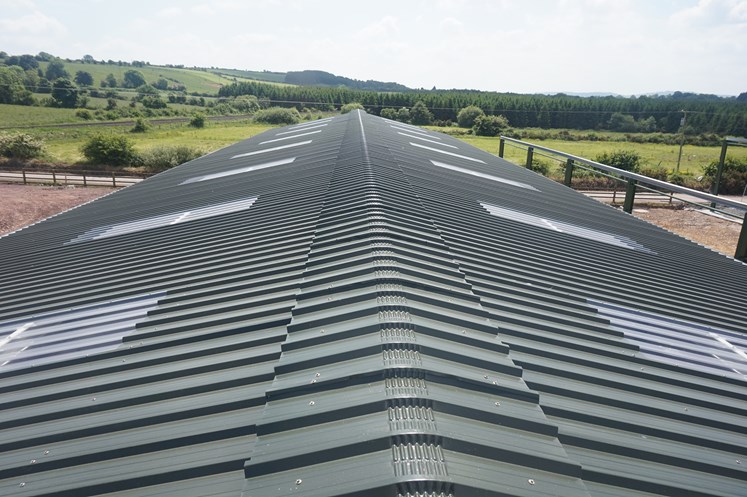 #1 Cranked Ridge
Our cranked ridges in MW5RS profile offer a great solution for to a very common problem in agricultural buildings: ventilation.
The cranked ridge is raised above the roof sheets allowing air to flow out of the building at the highest point.
We also offer a smooth curved ridge in 13.5/3 Corrugated profile which works on the same principle.
View some of our available profiles to see how your roof could look.
---

 
#2 Dripstop Condensation Control
Dripstop felt provides an effective solution for controlling condensation on uninsulated roofs by trapping this moisture in the specially designed pockets formed in the membrane. At sunrise the temperature of the metal roof will rise and the trapped moisture will start to evaporate back into the air as normal humidity
On structures built for animal housing, the layer of rubber between the membrane and the steel panel can help reduce corrosion and may prolong the life of a building.
There are some important guidelines to follow when selecting Dripstop;
Strict ventilation requirements must be adhered at the walls, eaves & ridge
Rooflights are not recommended on a roof with Dripstop
DPC must be fitted on top of timber purlins to create a barrier
Optimum roof pitch is 15 - 20°, and the minimum recommended pitch is 10°
Watch this video on YouTube to see the kind of condensation issues you can expect for a roof without Dripstop.
And, for a direct comparison between a roof using Dripstop and a roof without Dripstop, watch this video to see the levels of condensation.
---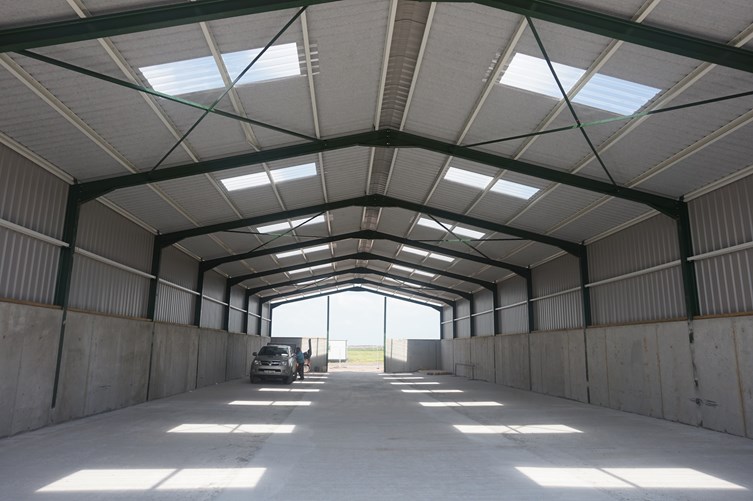 #3 Rooflights
The use of in plane rooflights is a simple solution for getting light into a building. Here at EQC we offer two profiles (MW5RS & 13.5/3 Corrugated) in two distinct materials.
Polycarbonate is an extremely robust yet flexible material which offers great resistance to impact (up to 200 times that of glass). It gives up to 90% transparency and appears as clear as glass. UV protection is provided on the weather side.
GRP (Glass Reinforced Polyester), or Fibreglass as it is often referred to, is also robust yet it is more rigid than polycarbonate. It offers around 80% transparency. The light that comes through is diffused so there is no shadowing under the light. UV protection is also provided to the weather side of the sheet.
---

#4 Vented Sheeting
Vented sheeting is a cost-effective solution for getting airflow through a building at the walls and gables.
Horizontal hooded slots are punched into the valleys of the MW5RS sheet which allow air to pass through and circulate through the building.
Our vented sheet conforms to the Department of Agriculture standards, set out in their farm building specifications.
---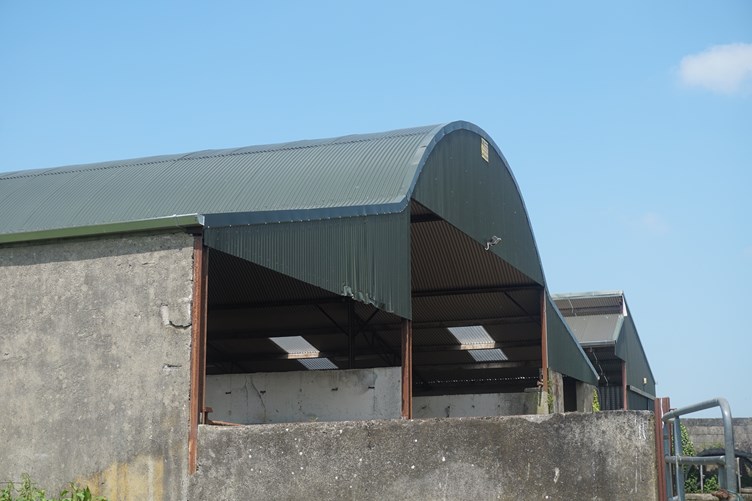 #5 Curved & Cocktailed Sheeting
For round haybarn style roofs we have the facility to smooth curve corrugated sheets to your required radius (within certain parameters).
If a lean-to is coming off one or both sides of the curve cocktail sheets can also be produced. These sheets are turned up at one end which is fitted under the curved roof sheet.
Both curved and cocktailed sheets are always supplied in 0.6mm gauge or heavier.
---
Feel inspired? Take a look at our full range of agricultural sheeting & roofing products for farm buildings.
For further advice, get in touch with our team.
View our full gallery of agricultural sheeting solutions below