Reusable steel hoarding panels
Various options / various colours
THE TASK
EQC were asked to provide re-usable, 'made to measure' hoarding panels for a new construction site in Ballyfermot, Dublin.
The sheets had to work around the existing structure of walls so needed to be cut by the site team to suit.
The site opened in 2020 and is managed by construction firm Townlink.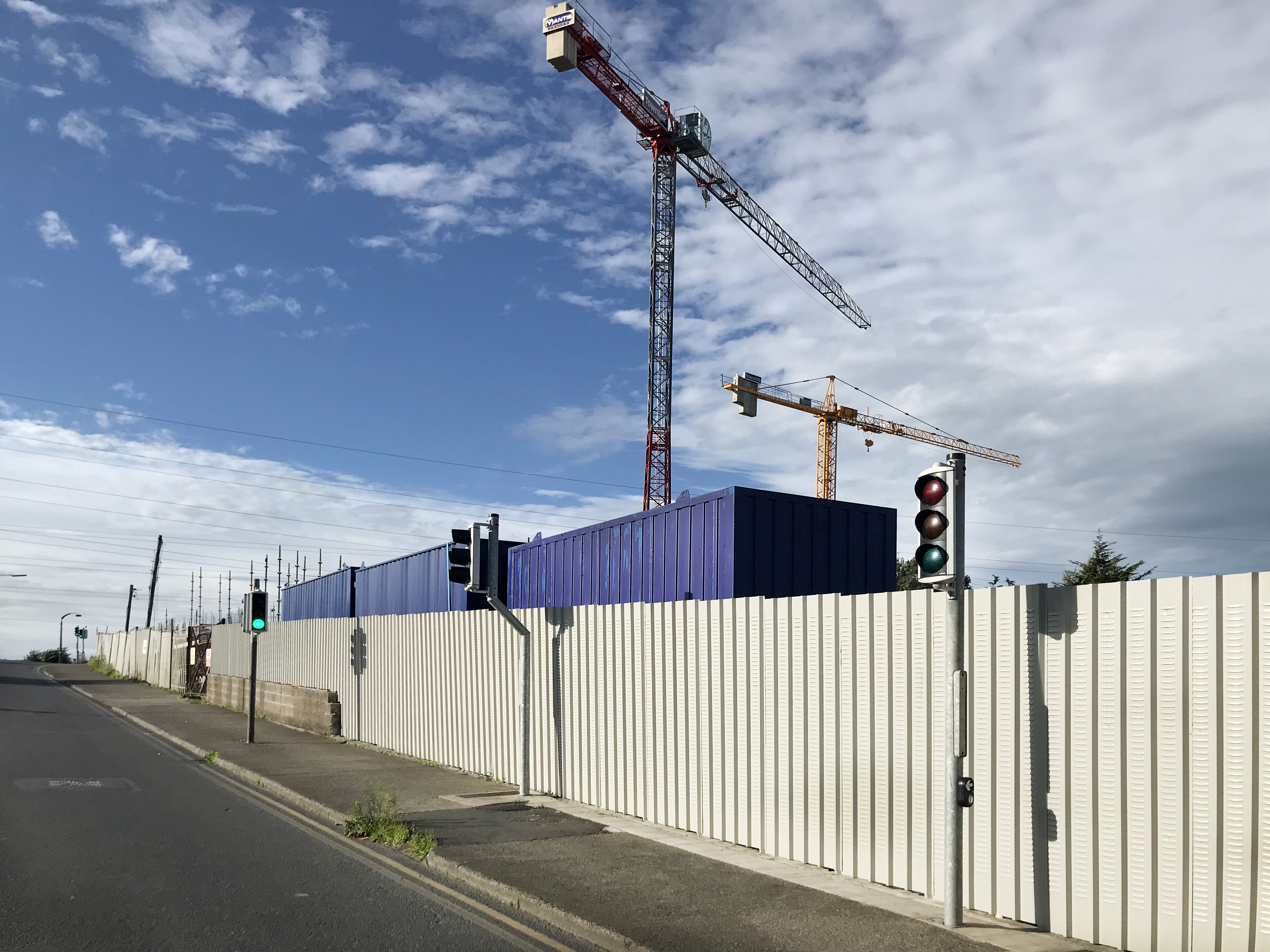 EQC'S SOLUTION
For this project, we supplied EQC Profile Metal Sheeting. Pre-finished steel envelopes are strong with low maintenance properties, making them ideal hoarding profiles for this project.
EQC's smooth steel options are also paintable, offering further design flexibility. Steel is also fireproof, for maximum safety. The panels can be easily stacked for storage and re-use.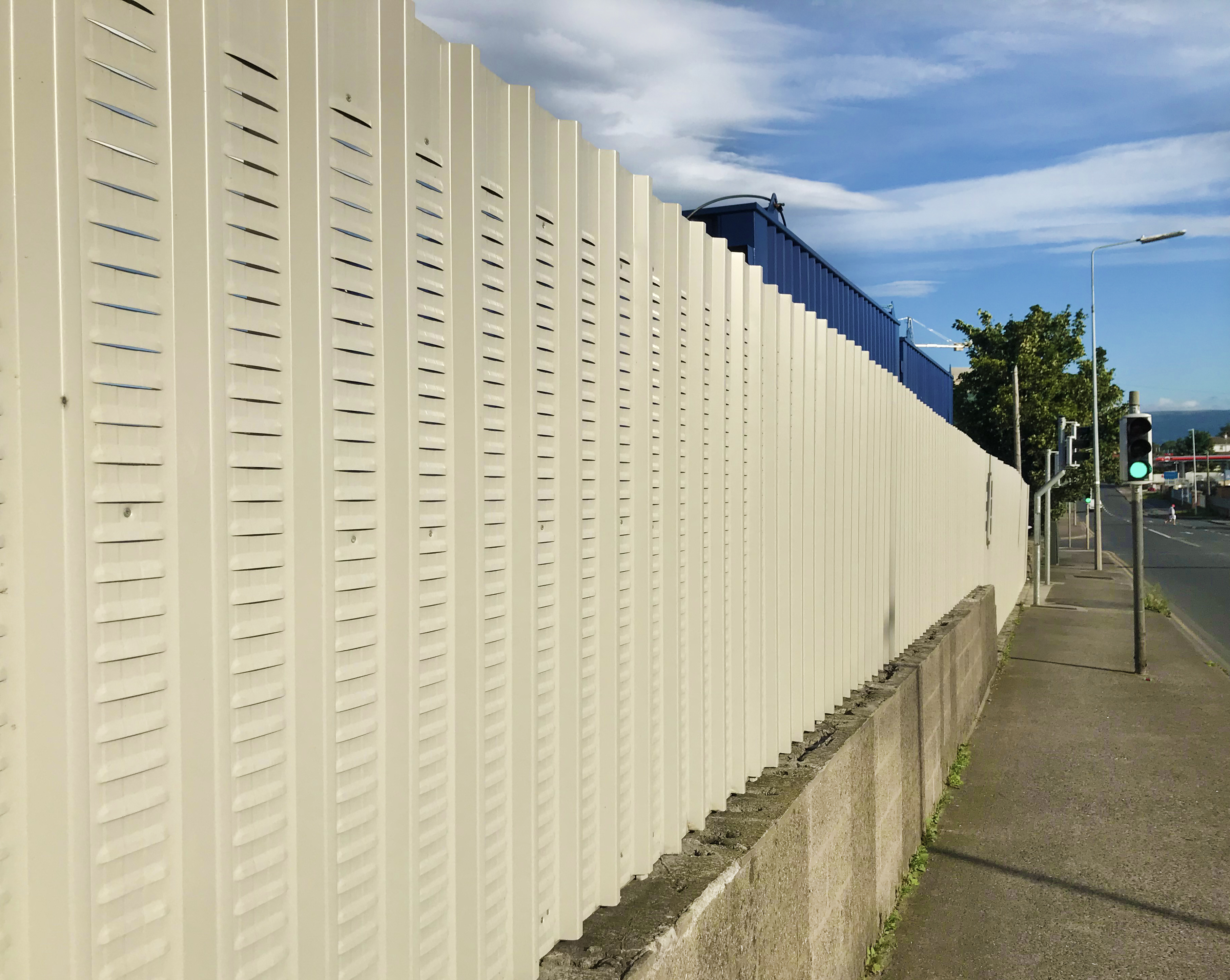 PRODUCTS USED
Our core product for this case study was our MW5RS box profile sheeting [venting optional] with lengths made to measure. The PVC coated hoarding panels were supplied in Goosewing Grey 10A05 Leathergrain embossed.
Pre-finished steel is an ideal material for temporary yet flexible coloured hoarding panels. Manufactured in our Naas, County Kildare factory, EQC Metal Profile Sheeting hoarding panels are made to order at any length required. They overlap each other to create a uniform profile shape throughout. We can create MWS box profile, Corrugated 13.5/3 or MM10 Metal Profile Sheeting

All products were formed on our modern rolling forming line, ensuring a high-quality and durable finish. 
FURTHER PROJECTS
During 2020, EQC were also asked to supply similar hoarding sheets for a residential construction site by D|Res Properties.
Again, we specified EQC's MW5RS Box Profile Sheeting, with a 1000mm wide cover, and also made to measure.
The 8 foot fencing utilised the Black Smooth 00E53 Polyester smooth coated steel [non vented], and was constructed by Knife Edge Fencing. Address: Unit 3, Damastown Green, Damastown Industrial Park, Mulhuddart, Co. Dublin. Tel: (01) 820 2427.
These sheets can be overpainted at a later date, if required.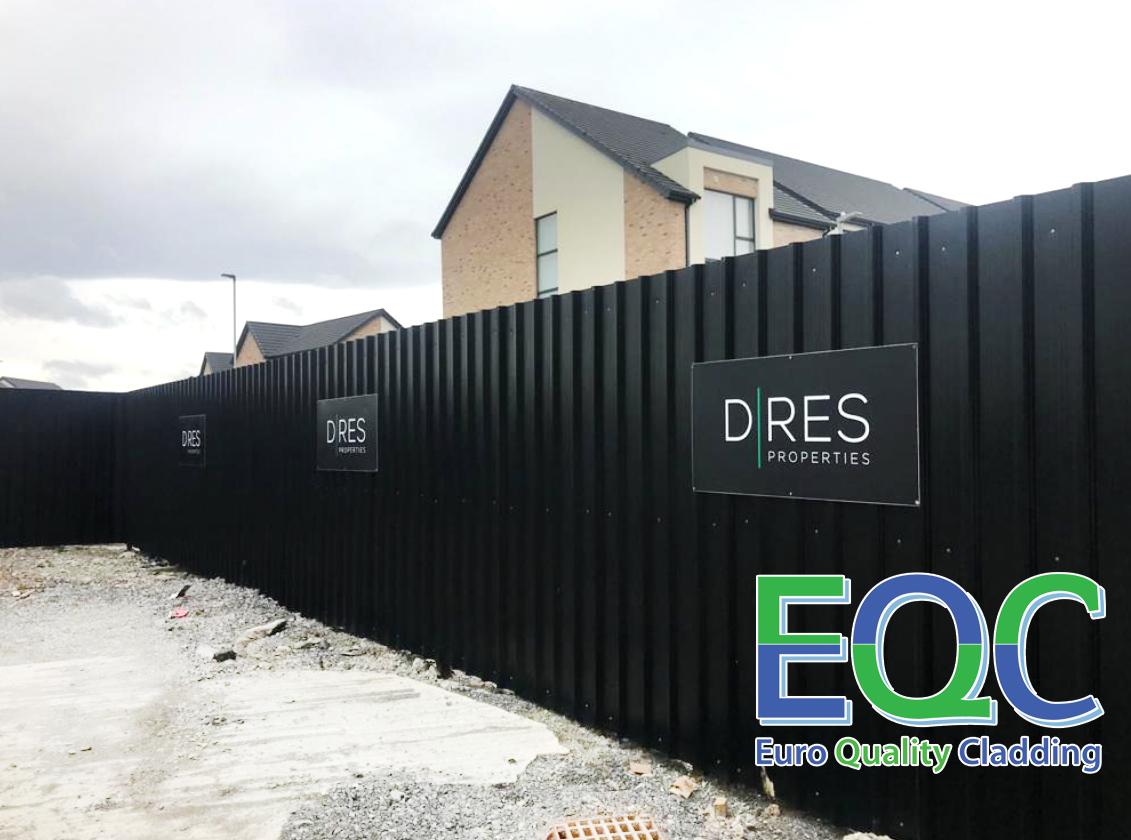 See more photos from this project in the gallery below.
Related Products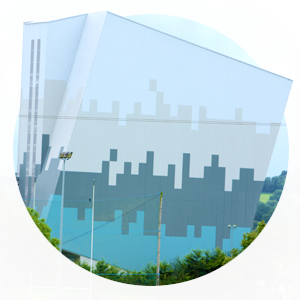 Profile Metal Sheeting
A wide range of metal roof, wall, liner and soffit profiles offered in a variety of gauges, colours and finishes. Widely used in agricultural and farm buildings, warehouses, garden sheds, petrol station canopies, commercial roofing & extensions.
read more