Commercial roofing & cladding solutions
Whether you are looking for an adaptable low pitch roofing system or need a versatile wall cladding option that can be used on a variety of different substrates - we work only with durable, proven and high performing materials.
Our wide product range allows us to offer the best solutions to architects, engineers and contractors, to meet all requirements - both practical and design.
We have a variety of commercial roofing and cladding systems that can meet specific design requirements such as fire-safety and acoustic insulation.
As partners with Tata Steel, we can also provide clients and contractors with comprehensive information on the materials used and provide them with lengthy performance guarantees.
Related commercial roofing & cladding projects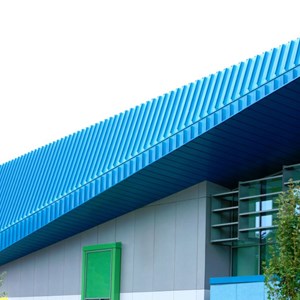 Craigavon Hospital Paediatric Unit
Find out how we used EQC Seam to deliver a system solution combining aesthetic appeal, performance, and functionality for Craigavon Hospital.
read more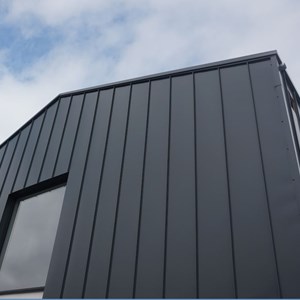 Stella Maris Rowing Club
The Stella Maris Rowing Club in Dublin planned a renovation & extension - find out how we used Seamlock® Standing Seam to modernise its look and improve its weather durability.
read more