See our products in action at the Ideal Home Show, Dublin
See our products in action at the Ideal Home Show this weekend at the RDS
Posted on
Are you attending the Ideal Home Show this weekend? Look out for our Profile Sheeting on their Showhouse...
The 4 day event, held at the RDS between 26-29th October 2018, is Ireland's largest home show - offering everything from construction product inspiration to creative interiors.
We're pleased to announce that we will be supplying the 13.5/3 profile sheeting in silver as part of the wall cladding design on the Showhouse - an annual attraction at the show that provides design & construction inspiration for attendees.
Construction of the showhouse - using our profile sheeting - is well underway!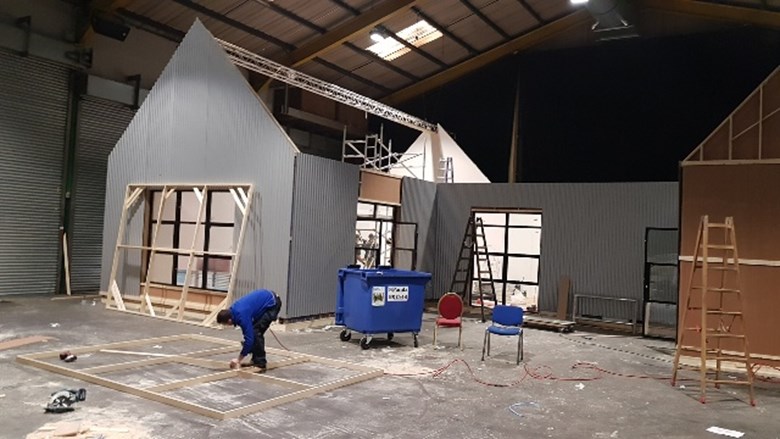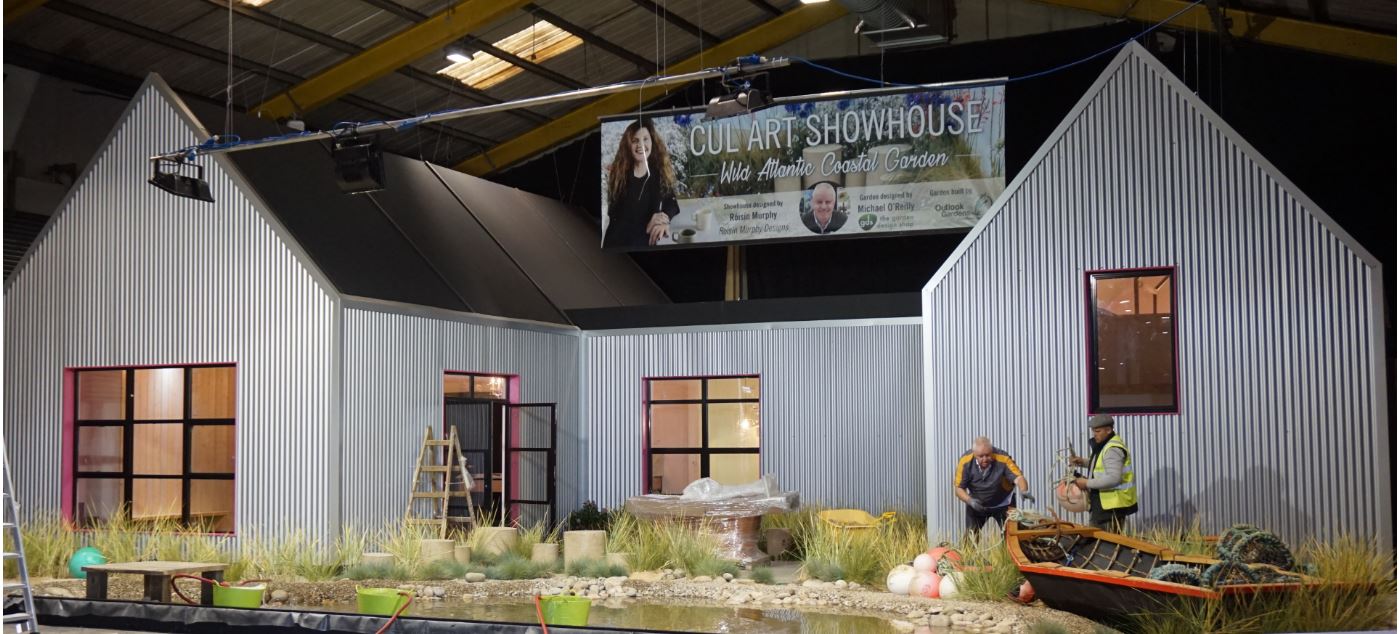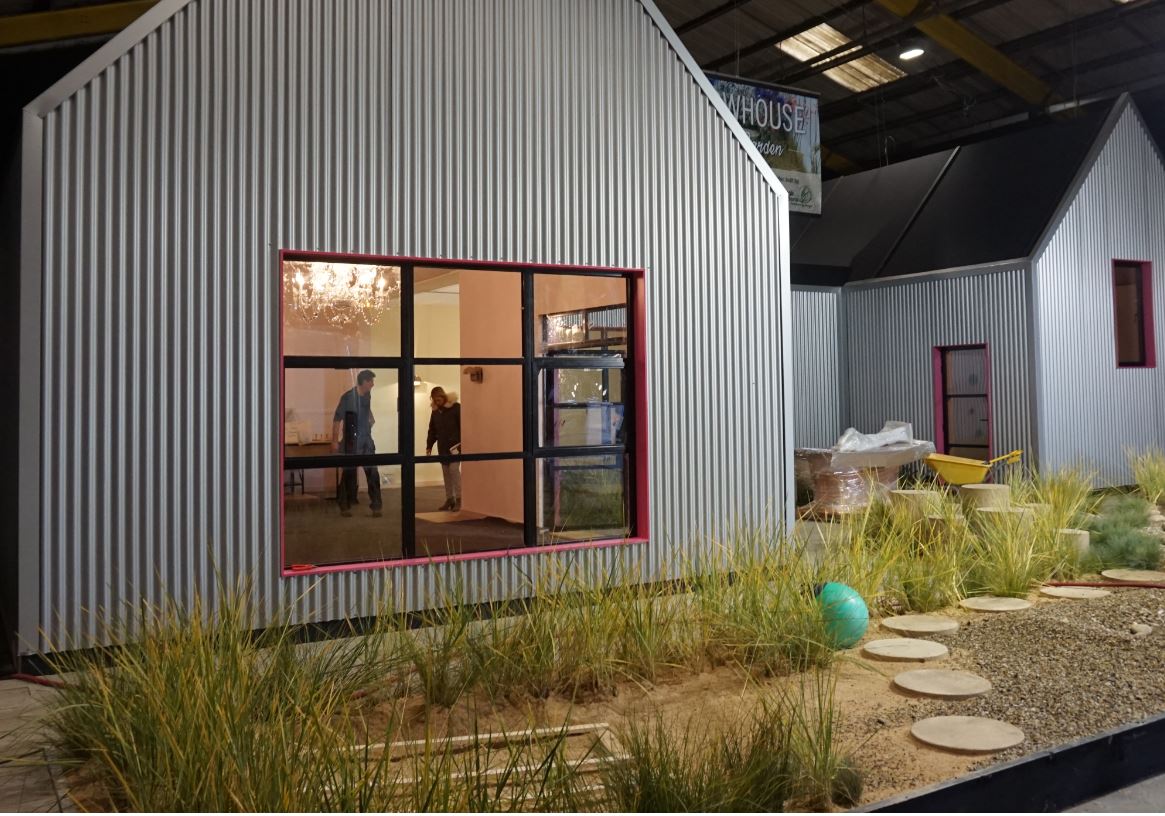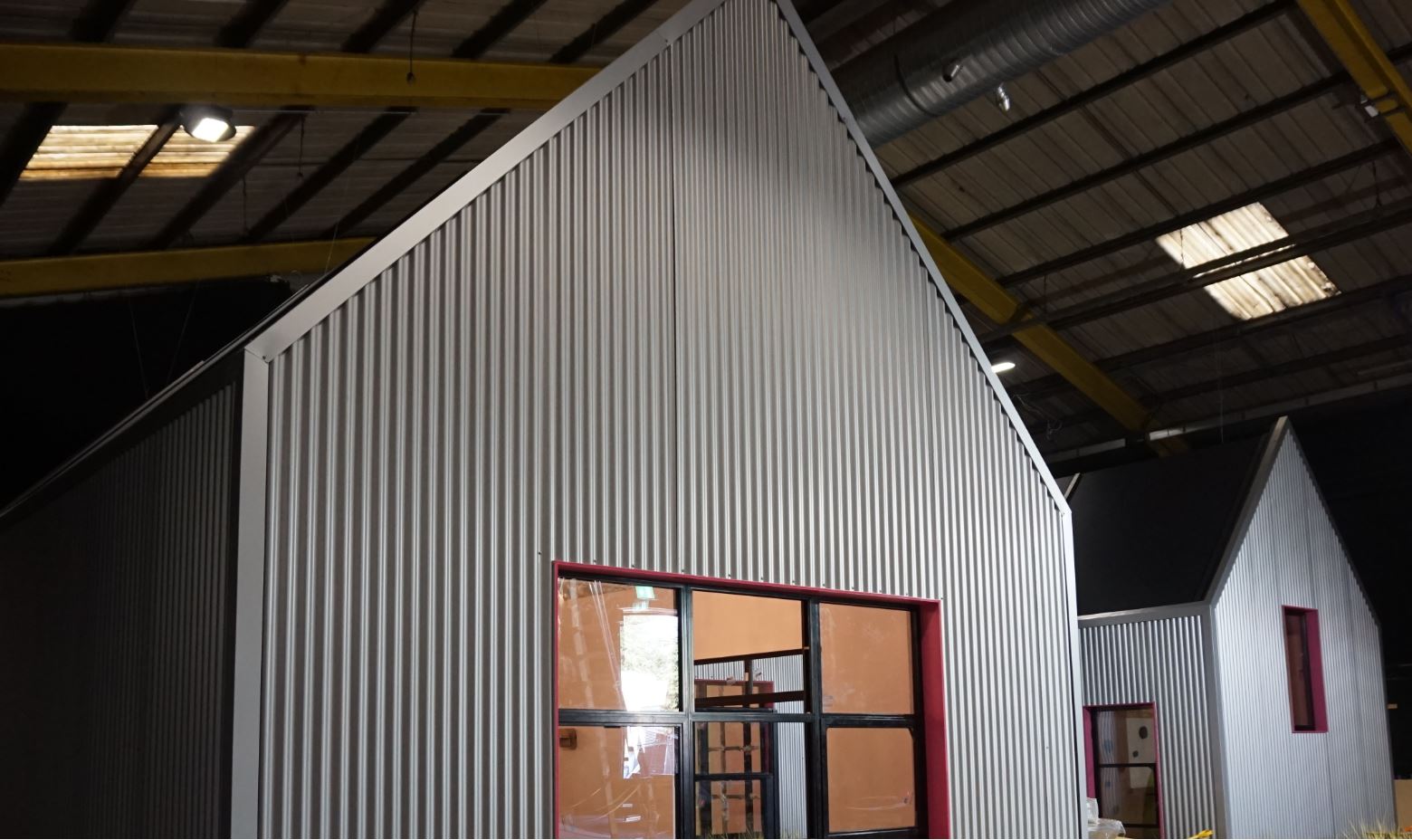 If you're attending the Ideal Home Show and would like to know more about our products, please don't hesitate to get in touch ahead of the show. We won't be attending, but we'd love to hear your questions!
In September, you may have seen us at Selfbuild Live - another of Ireland's biggest home building shows for the public.
The EQC team were there to showcase our self build product solutions, from cladding to guttering and roofing.
It was great to chat with so many keen home builders - in fact, we were kept busy for the entire duration of the event!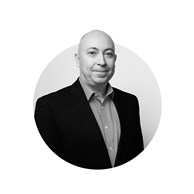 One of our attending team members, our Specification Sales Manager John Sudron, said:
"It was a great opportunity to meet so many self-build potential customers who were interested in the EQC product range. The show offered EQC the opportunity to discuss our products face to face and provide product solutions for their projects at various stage of their build."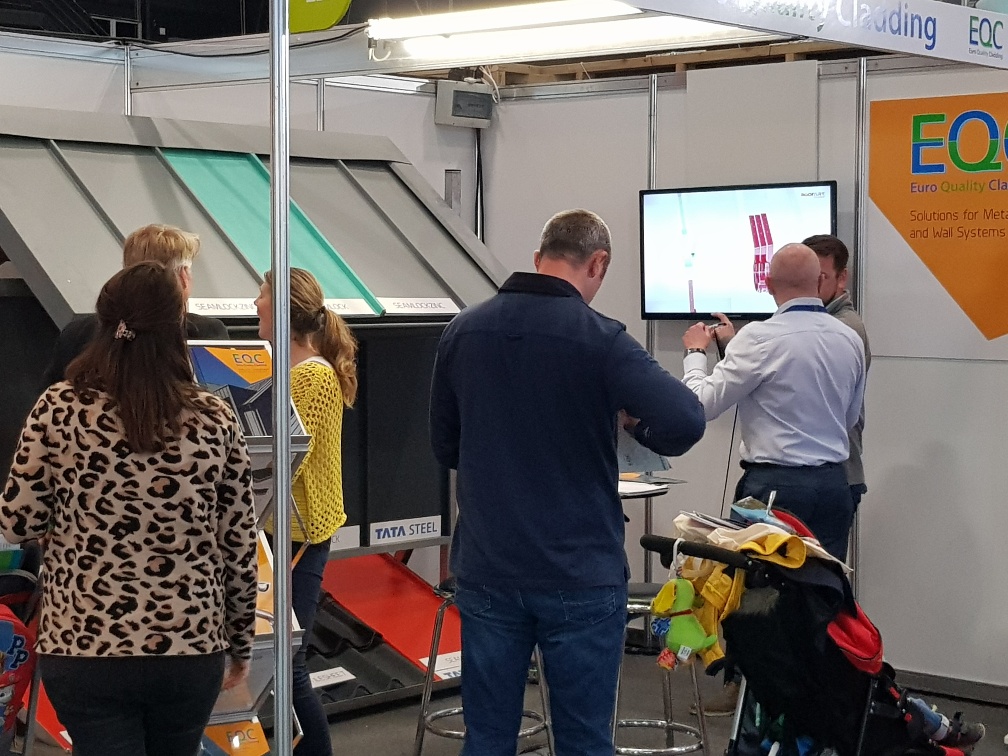 Photo: John Sudron (right) talking through our products with an attendee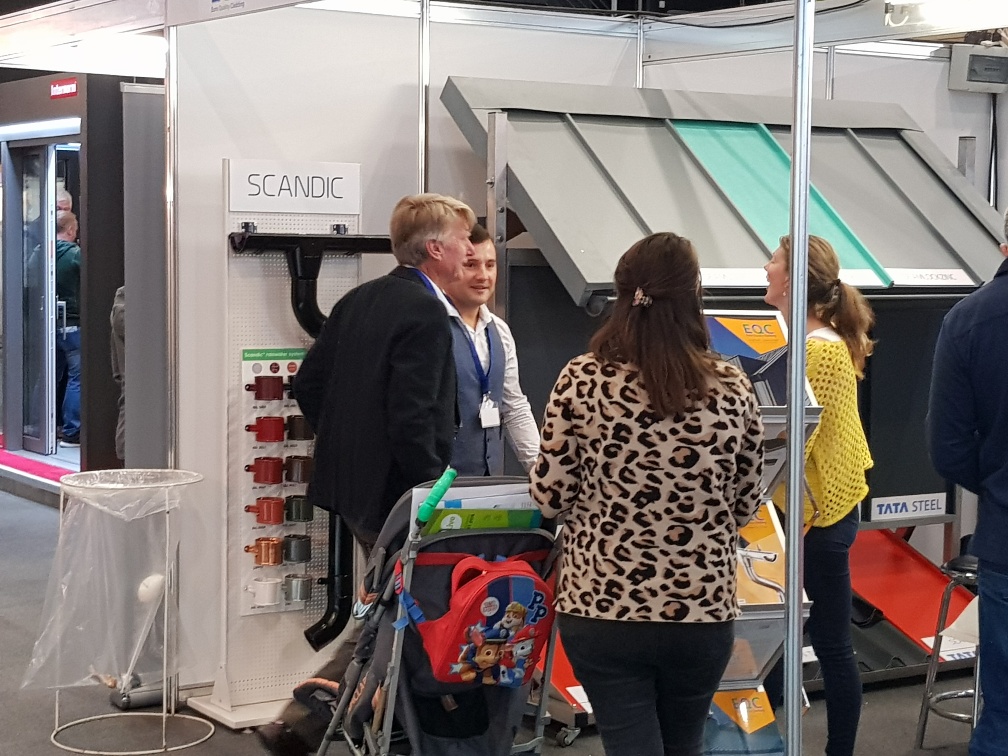 Photo: Lar Ging (left) showing our cladding products on display

Photo: Our stand featuring cladding, roofing and guttering demo products

Photo: Our stand featuring cladding, roofing and guttering demo products