Scandic Rainwater System
An easy-to-install gutter and downpipes system for your home
Benefits of Scandic Rainwater System
'How to' videos and plenty of supporting instructions for easy install
Attractive colours: choose from Black or Dark Grey
The highest quality materials are used, adding value & curb appeal to your home
A cost-effective alternative to traditional guttering systems, and ideal for home builders
Weatherproof your future with Scandic Rainwater System; the ideal gutter & downpipes system for your home.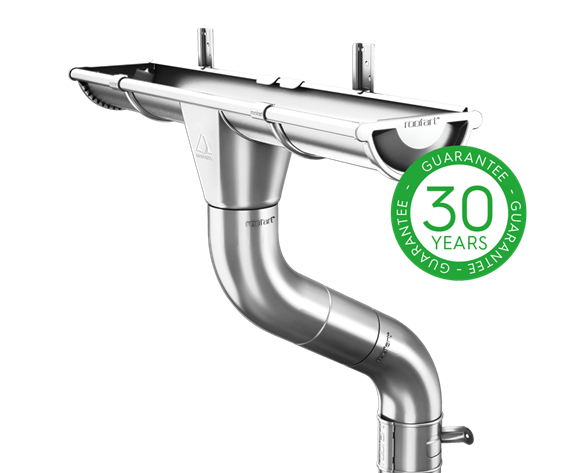 New on the Irish market and brought to you by EQC, Scandic Rainwater System is the perfect guttering system for home and self builders looking for ease of installation with accessible prices.
Scandic Rainwater System doesn't just collect rainwater; this metal system also outlines the aspect of the facades.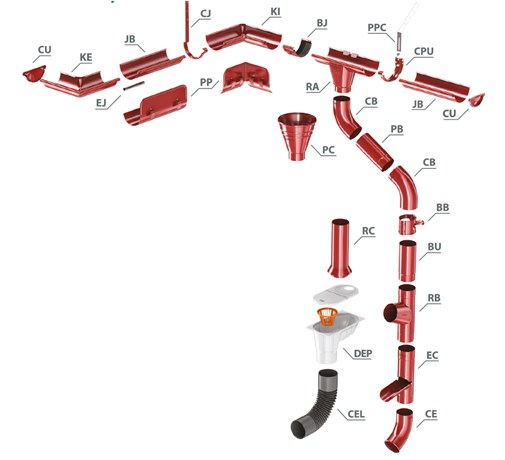 Scandic Rainwater System is suitable for a range of applications including:
Domestic / residential properties i.e. homes, apartments etc

Commercial buildings
Sustainable, eco-friendly guttering system
Life cycle of 50 years

Low carbon footprint

High recyclability of metal materials
Popular colours available
Jet black (RAL 9005)

Dark grey (RAL 7011)
Easy to install, with supporting material for home builders
'How to' videos
Written instructions
Technical information
Practical, and an attractive design element
Increases curb appeal of your home
Increased durability of the gloss at high or low temperatures

Perfectly  insulated joints  due to sealing gaskets
Scandic Rainwater System is a gutter & downpipes system that's more than just functional, but an attractive design element too, adding value and curb appeal to your home.
Brochures & useful links
Please note, EQC cannot be held responsible for content on external websites.
Interested in Scandic Rainwater System for your next project? Find out more about the benefits or get in touch to discuss your requirements.