The 3 benefits of Nordman Tilesheets over traditional tiles
Why Ireland's most popular rooftile alternative remains iconic 
Traditional tiles are a fine option when it comes to roofing. But sometimes you're working on a project that needs something a little extra. That's where Nordman Tilesheets from EQC comes in.
Our Nordman Tilesheets are the metal alternative to tiling. Formed and textured to give the appearance of traditional roof tiles, Nordman Tilesheet offers unrivalled quality in adaptability, longevity, and ease of installation.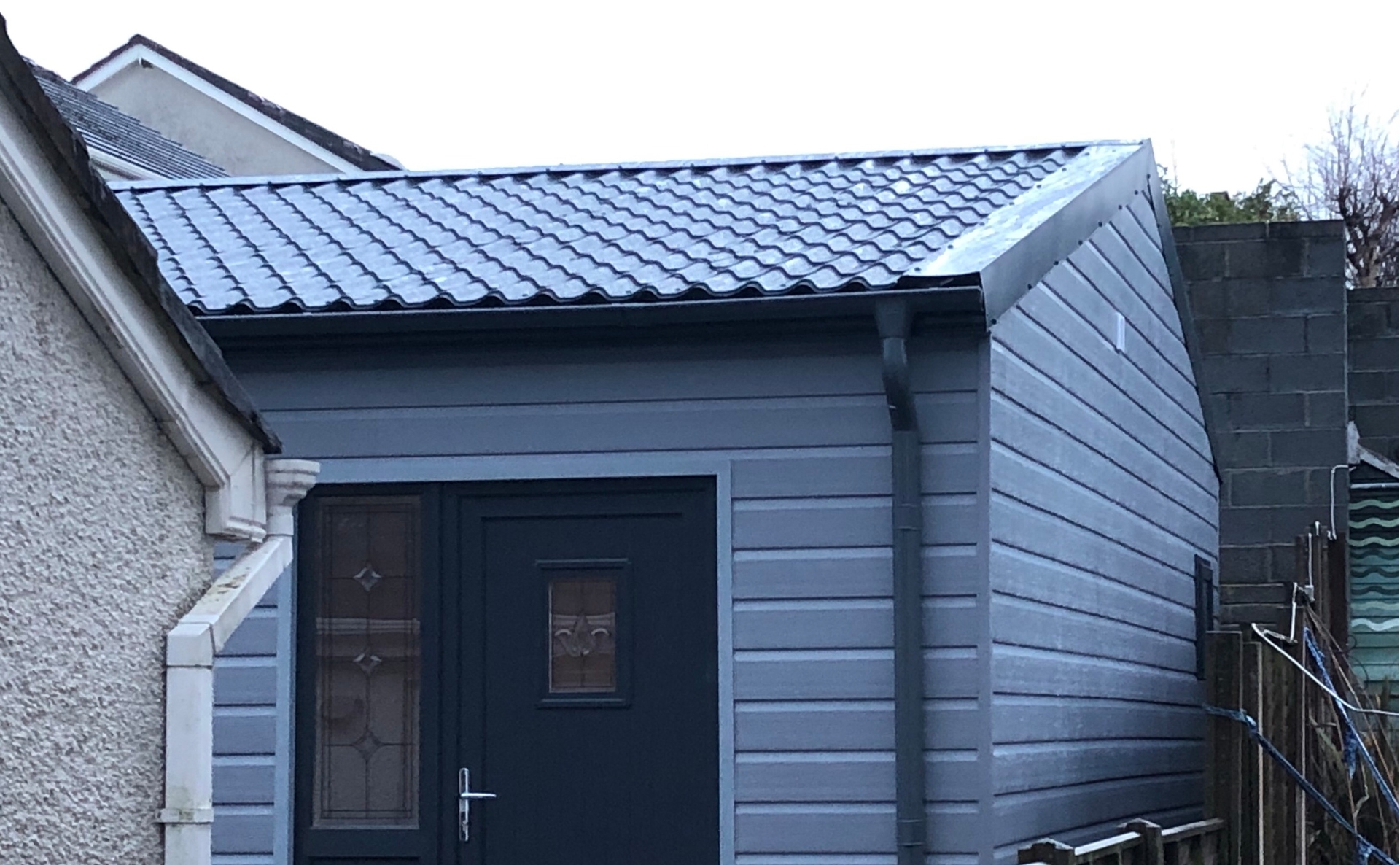 1. Nordman Tilesheets are lightweight & work on low-pitch roofs
With a minimum pitch of 8 degrees, lower-pitch roofs are possible when using a Nordman Tilesheet compared to a clay, concrete, or slate roofing tile. On top of this, it's manufactured from Colorcoat® LG by Tata Steel, meaning it's a lighter material. This allows for greater flexibility and adaptability in construction projects.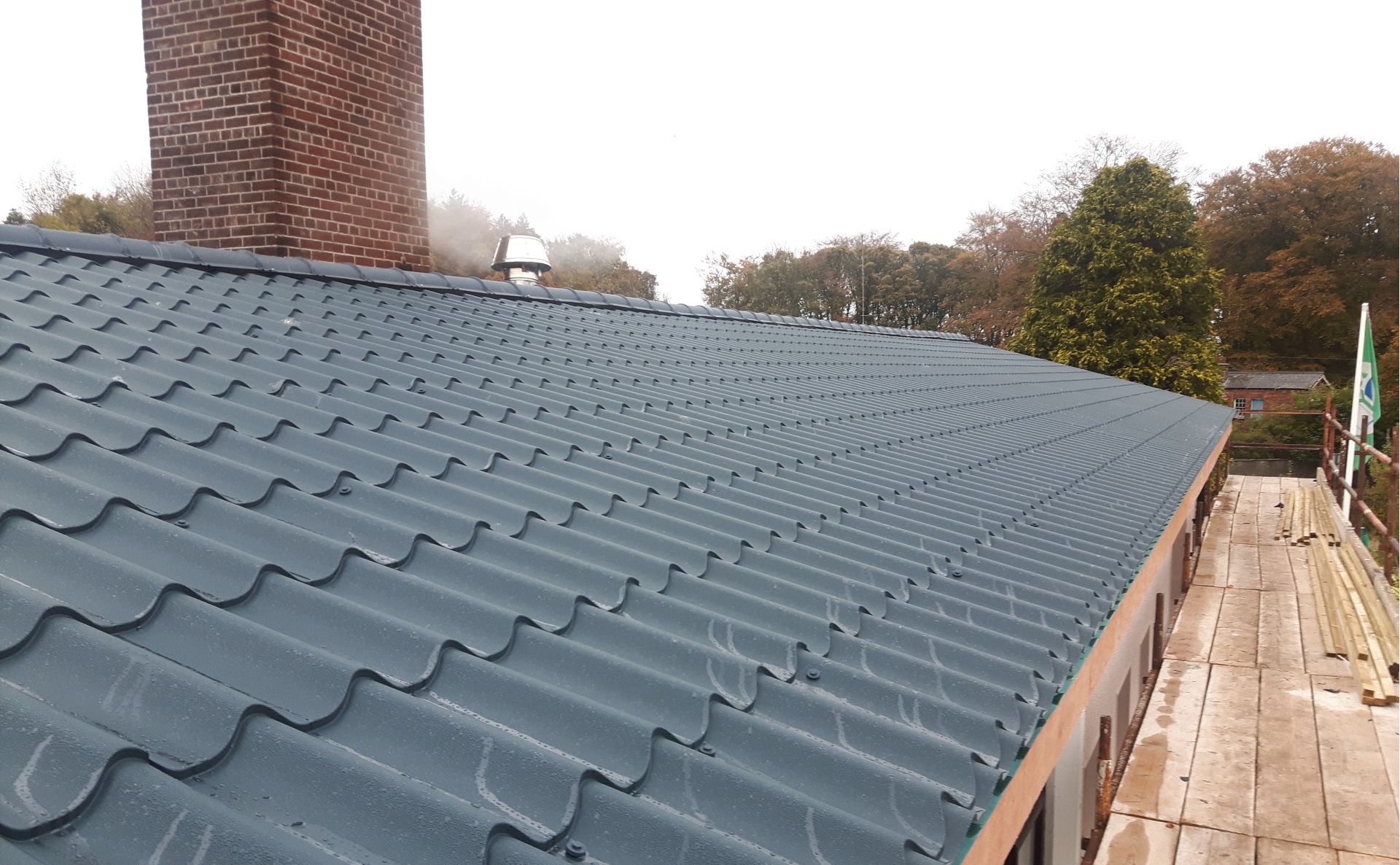 2. Nordman Tilesheets are simpler to install
Covering 1050mm in width and available in lengths ranging from 450mm to 8 metres, Nordman Tilesheets can be installed much faster than traditional tiling. Writing on the askaboutmoney forum, 'kiwi' says "I have used the metal tiling on two small lean-to extensions and found it a delight to work with compared to concrete tiles, it's faster to install and flash."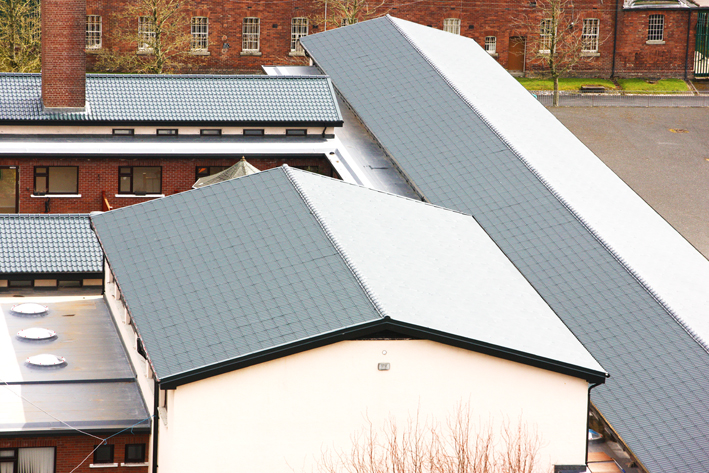 3. Nordman Tilesheets have greater longevity and are sustainable too
Utilising Tata Steel's Colorcoat® technology, Nordman Tilesheets offer high quality and long life alternative to roofing tiles. It doesn't weather like traditional roofing tiles, so continues to offer an attractive profile long after installation.
Even at the end of its extended lifeline, it offers an advantage. Nordman Tilesheets can be recycled, providing even more sustainability benefits to construction projects.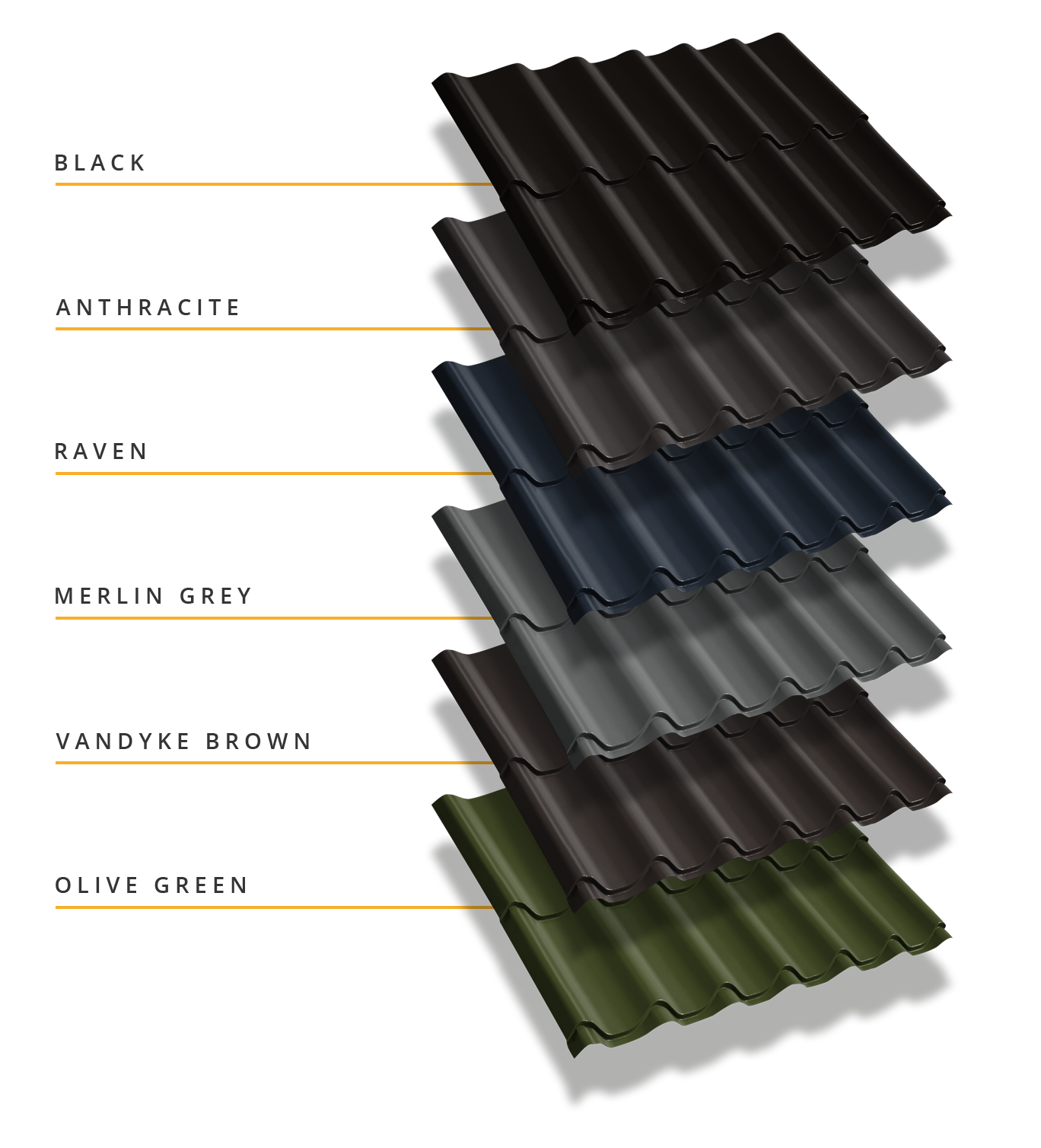 Discover your colour
We can supply the Nordman Tilesheet in a range of colours:
Black
Anthracite
Raven
Merlin Grey
Vandyke Brown
Olive Green
And head to our product page or browse our brochure for more in-depth info. Otherwise, please get in touch with the team with any questions.
---
EQC Roofing and Cladding solutions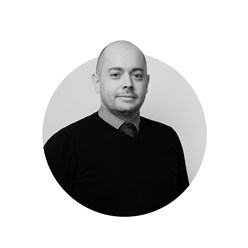 Our profile sheeting is just one solution in our range of roofing and cladding solutions.
Discover more of what we offer or speak with one of our expert technical team.
More news from EQC: