Healthcare roofing & cladding solutions
EQC products offer great advantages to the healthcare sector. Long term durability means projects meet and continue to meet required design life specifications years after installation.
With experience working with the design teams in the healthcare sector, we can match the stringent specification needs of these typically complex projects. All EQC systems offer superior fire safety and acoustic control.
Our BBA certified standing seam system - which consists of liner sheets, bar bracket and rail, non-combustible insulation and a top sheet - is perfect for large projects like hospitals and healthcare facilities.
We have a variety of systems that can meet specific design requirements regarding fire-safety performance and acoustic insulation.
As partners with Tata Steel, we can also provide clients and contractors with comprehensive information on the materials used and provide them with the associated lengthy performance guarantees.
Related healthcare roofing & cladding projects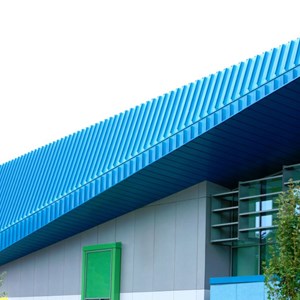 Craigavon Hospital Paediatric Unit
Find out how we used EQC Seam to deliver a system solution combining aesthetic appeal, performance, and functionality for Craigavon Hospital.
read more