Watch on-site rolling of EQC Seam Roof sheets [video]
Watch EQC Seam Roof sheets being manufactured using our on-site rolling facility [video]
Posted on
We're very pleased to showcase a brand new video from EQC, featuring on-site rolling of EQC Standing Seam roofing at Troy Studios in Limerick.
Troy Studios is Ireland's exciting hub of film, producing shows for Netflix and Apple TV in its 350,000 sq.ft. building - as a colossal space, it required long roof sheets rolled, bundled and lifted precisely.
The EQC Seam Roof sheets were rolled into specific lengths of 28m, before being packed tightly and lifted by a crane operator to the roof.
EQC's Standing Seam rig is mobile and specially-designed - the only one of its kind in Ireland - and our professional team work seamlessly in unison together while operating it, taking just 15 minutes to roll 10 sheets.
Watch the full rolling & installation video
EQC Standing Seam
EQC Seam is a lightweight standing-seam roof system which may be laid to a low pitch and is ideal for long length roof slopes, like this one at Troy Studios.
The product offers the flexibility for on-site rolling which ensures maximum weather tightness and reduced transport costs. 
Projects featuring EQC Standing Seam roofing
EQC Roofing and Cladding solutions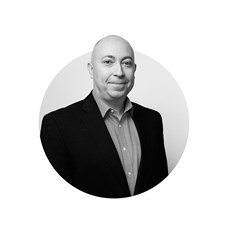 EQC Standing Seam is just one of our many solutions in our range of roofing solutions for commercial buildings.
Discover more of what we offer or speak with one of our expert technical team by calling 00353 45 981100.
More news from EQC