The task
We were tasked with providing suitable roof and wall cladding for this five bay new build, from our selection of agriculture roofing and cladding products. The building required condensation control on the roof, as it will be used for dry storage.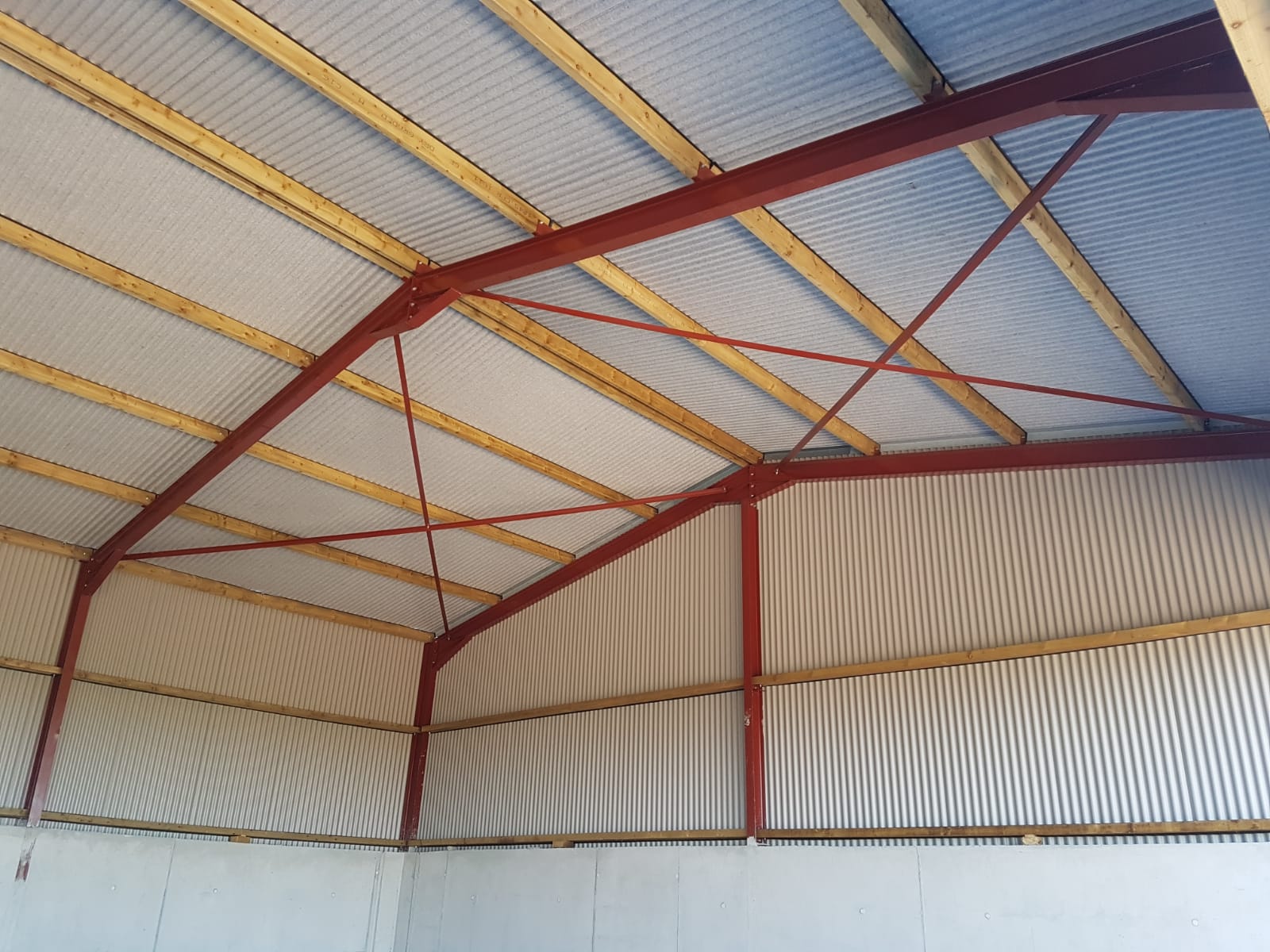 EQC's solution
As the function of this new building included dry storage of materials such as machinery and hay, the solution selected was Ruralclad®.

Ruralclad® is a value pre-finished steel product designed by Tata Steel specifically for dry storage agricultural buildings. It is produced to Tata Steel's high quality standard and is ideal for this type of building application.
Our Process
The selected profile was 13.5/3 Corrugated in Dark Green, which is a very popular combination in rural projects.
It was decided that Dripstop would be applied to the roof sheeting to address any possible condensation issues. Dripstop anti-condensation felt provides a medium for trapping moisture in the specially designed pockets formed in the membrane.
This moisture is held until the conditions go back above the dew point and it is released back into the air in the form of normal humidity. As this building met the required ventilation requirements at the wall, eaves and ridge, it was agreed that Dripstop would be an excellent addition.

Ruralclad® Dark Green polyester was used again to manufacture ridge, corner and barge flashings - which finished the building nicely.
The results
This highly functional building was finished to an exceptionally high standard, thanks to the efforts of Emett and his crew at E Mitchell Engineering.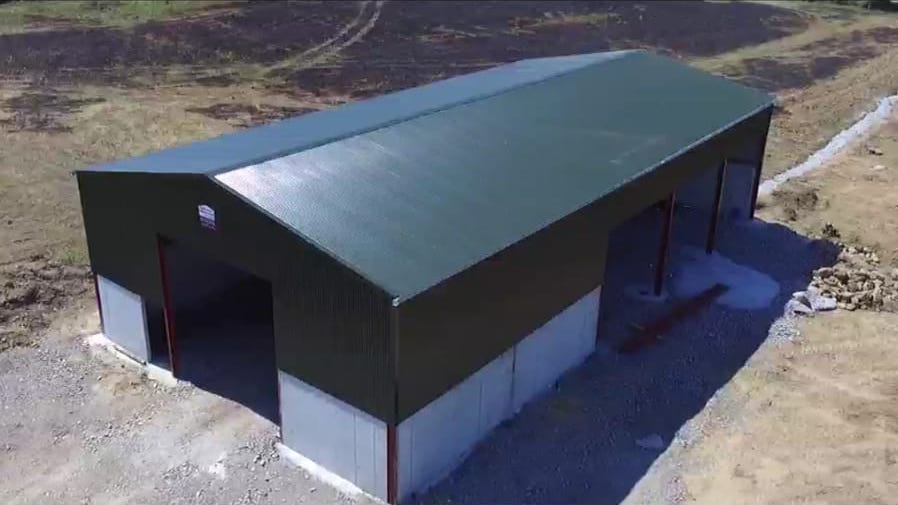 Project Credits
Contractor - E Mitchell Engineering, Athenry, Co Galway.
Photography – Emmet Mitchell