Conlans Jaguar, Co. Kildare
Trapezoidal profile metal sheeting for a new showroom in Naas
Conlans Jaguar, Co. Kildare
Trapezoidal profile metal sheeting for a new showroom in Naas
Conlans Jaguar, Co. Kildare
Trapezoidal profile metal sheeting for a new showroom in Naas
The Task
EQC was approached to supply the roofing and wall cladding solution for a huge renovation in Nass, Co. Kildare. The brief was for Conlans Jaguar as they transformed a warehouse into a flagship showroom.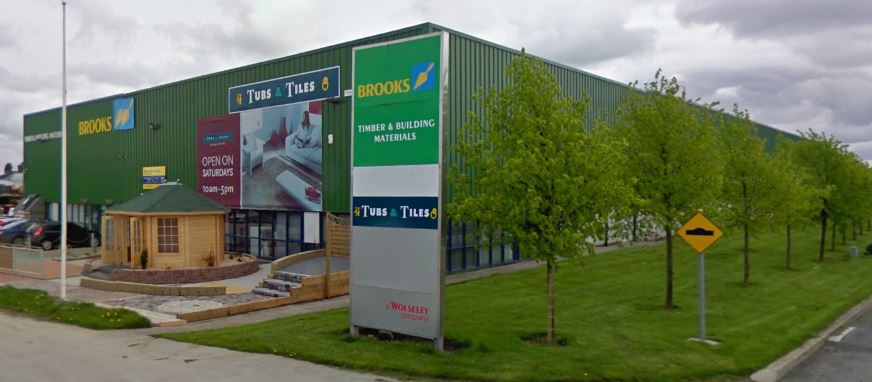 The showroom before
EQC's Solution
EQC Elect was selected for this commercial construction project due to the design flexibility and performance quality.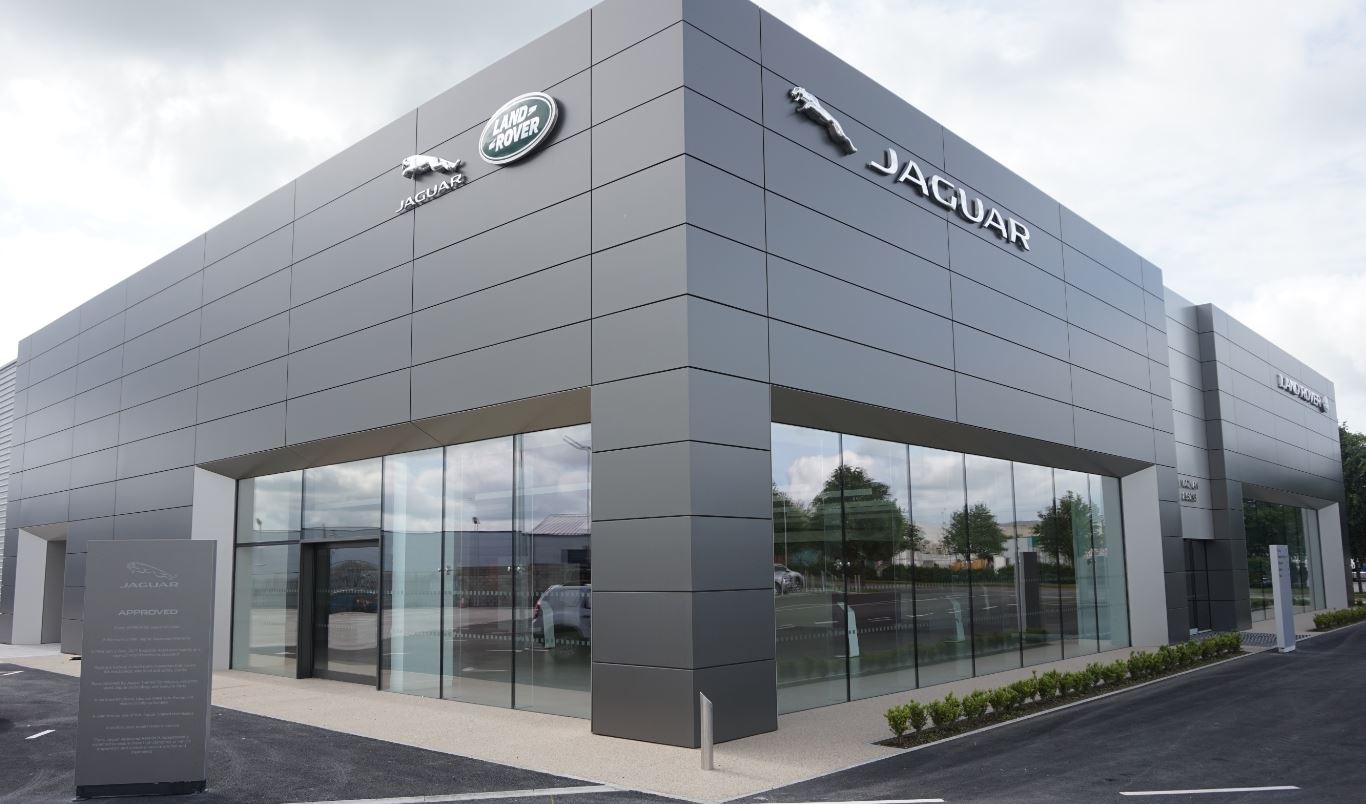 A trapezoidal profile was chosen for this project, as it is simple to lap together side to side and end to end, lowering application time. This makes EQC Elect cost-effective, but it's also stylish as our metal profile sheets can be supplied in a choice of Colorcoat® pre-finished steel by Tata Steel. For Conlans Jaguar's new showroom, a contemporary silver was used.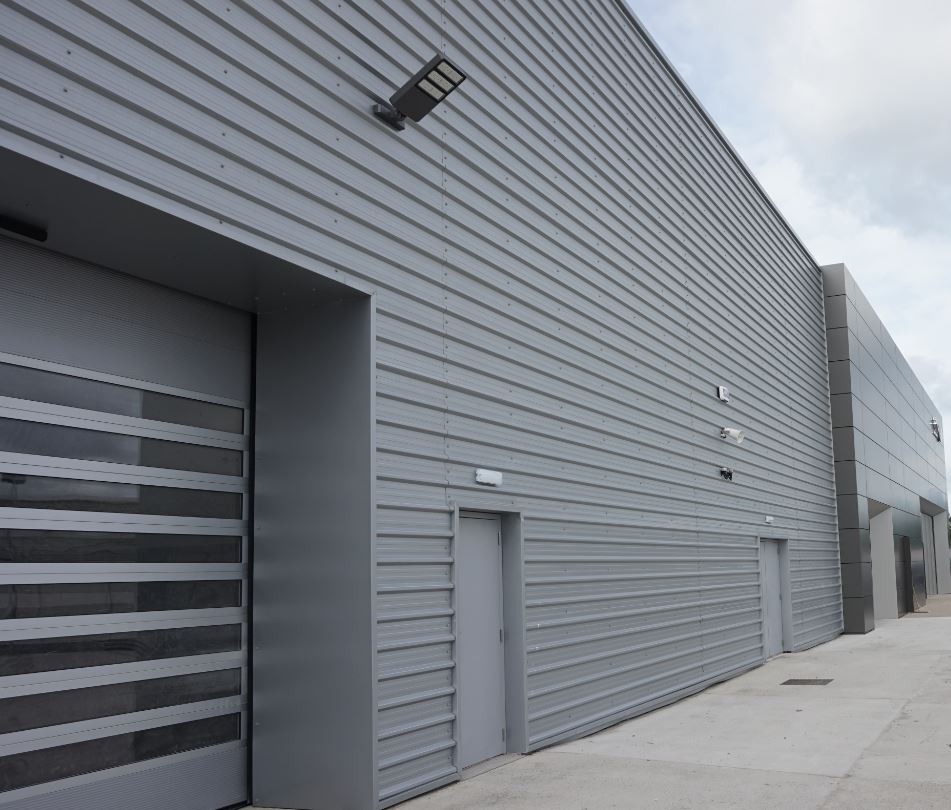 Products Used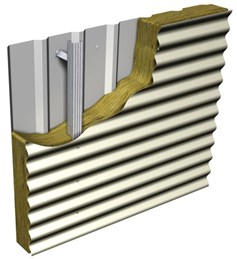 Our EQC Elect range of roof and cladding profiles are supplied with Colorcoat® pre-finished steel by Tata Steel. This offers the maximum in durability and guaranteed performance. The EQC Elect range incorporates both trapezoidal (used here on Conlans Jaguar) and sinusoidal profiles.
view Elect Roofing & Cladding Systems
The Results
What was once a functional warehouse is now a striking luxury car showroom.
The trapezoidal profile metal sheeting of EQC Elect was used on the maintenance area and surrounding car park. Its silver colour and shape contrasts with the rainscreen system on the rest of the building to provide a modern, stylish finish that does not skimp on performance.