Benefits of EQC SeamlockZinc®
EQC SeamlockZinc® provides an original and modern roofline for any property
May be laid on low-pitched or curved roofs, both concave and convex
Available in 454mm pan cover width, as standard
Class AA (roof) and Class O (wall) Fire Performance rating
CE Marked to BS EN 14783:2013
When installed as wall cladding, can be laid vertically or horizontally
Suited to both cold and warm roof applications
The appearance and scale of the EQC Seamlock® standing-seam profile is ideal for houses, apartments, public and commercial buildings, schools, and sports facilities. Its inherent light weight and strength make it ideal for new build, refurbishment, and over roofing applications.
EQC Seamlock® is manufactured from a choice of materials – 0.7mm Colorcoat® pre-finished steel or 0.9mm coated aluminium. Colorcoat HPS200 Ultra® and Colorcoat® LG pre-finished steel by Tata Steel, available in a choice of colours, offers interesting visual alternatives to traditional lead and zinc standing seam roof systems. Colours include naturally inspired blends, sympathetic to the urban landscape, ensuring harmonious integration with the surrounding environment.
---

See EQC SeamlockZinc® used in recent projects:
---

The preferred coating for the aluminium material is PVDF, (polyvinylidene fluoride). These coatings were developed over 30 years ago, the surface finish is smooth with a decorative finish. It is very durable, giving excellent flexibility and chemical resistance combined with the highest possible performance regarding gloss retention, chalking and colour change. An Organic Patina finish utilising a low gloss dull lacquer is also available.
SeamlockZinc® features zinc particles incorporated into a durable coating which is specifically designed as an aesthetic option to naturally weather in a similar way to zinc, rather than retaining a fixed colour. The prevailing conditions of the installed location will influence this and produce different rates of tonal change delivering the aesthetic benefits of a "live" material. The advance coating system is applied over an aluminium substrate which provides a lightweight, durable and cost effective alternative to traditional zinc.
Cold Roof Application
The cold roof system has been specifically designed for use on traditional pitched roofs and is suitable for use with the kind of timber frame that is used in the majority of homes and many large buildings.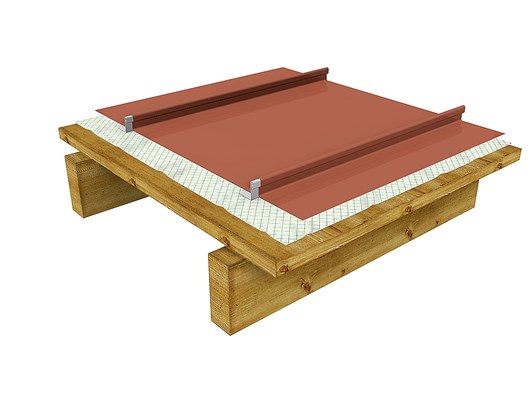 Warm Roof Application
The warm roof system embraces the fundamentals of modern metal roofing with inherent thermal performance provided by RocSlab mineral wool insulation, whilst the outer sheet provides the look of a traditional pitched roof.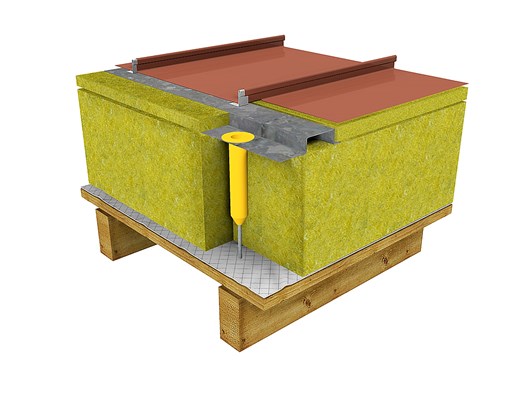 Brochures & useful links
Please note, EQC cannot be held responsible for content on external websites.
EQC SeamlockZinc®: in action
EQC SeamlockZinc® gallery
Examples of our cost-saving proven alternative to traditional zinc standing seam systems